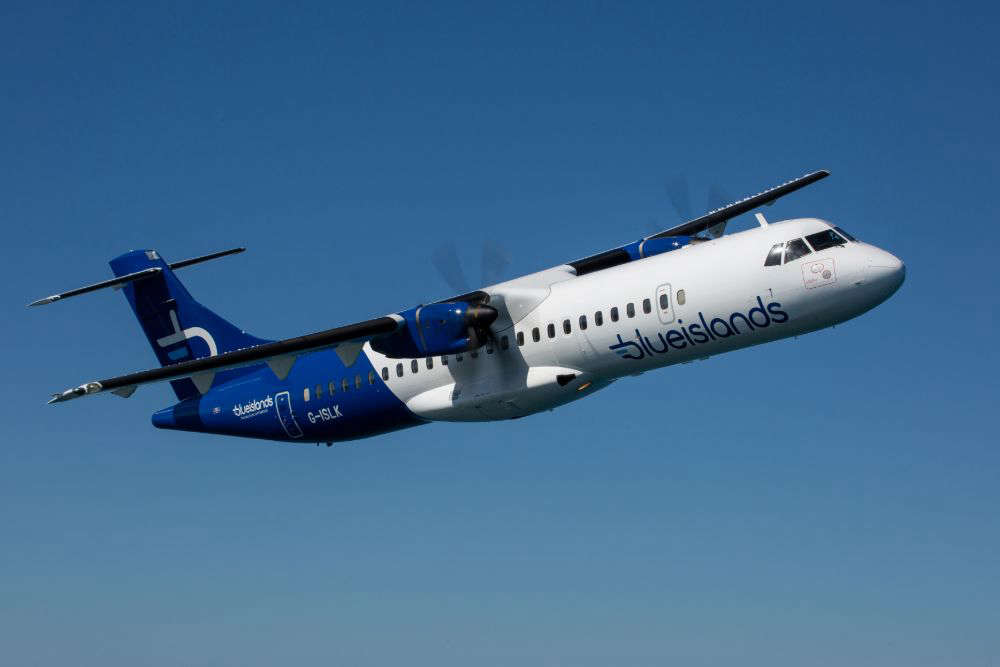 Blue Islands will operate twice-weekly flights between Jersey and Rennes this summer, with Guernsey passengers able to travel on to France with 'a short connection'.
The service will run on Monday and Friday afternoons from 20 June.
Blue Islands says it will initially operate for 12 weeks and more flights will be added if there is demand.
"Our twice weekly service to France this summer is an exciting addition to our Jersey network. As well as being a wonderful city to discover, with car hire, bus and TGV connections, Rennes is an ideal gateway to France." - Rob Veron, Blue Islands CEO.
The 40 minute flight on a 68 seater ATR 72 will take passengers to Rennes Airport, in France's Brittany region - a 90 minute train journey from Paris.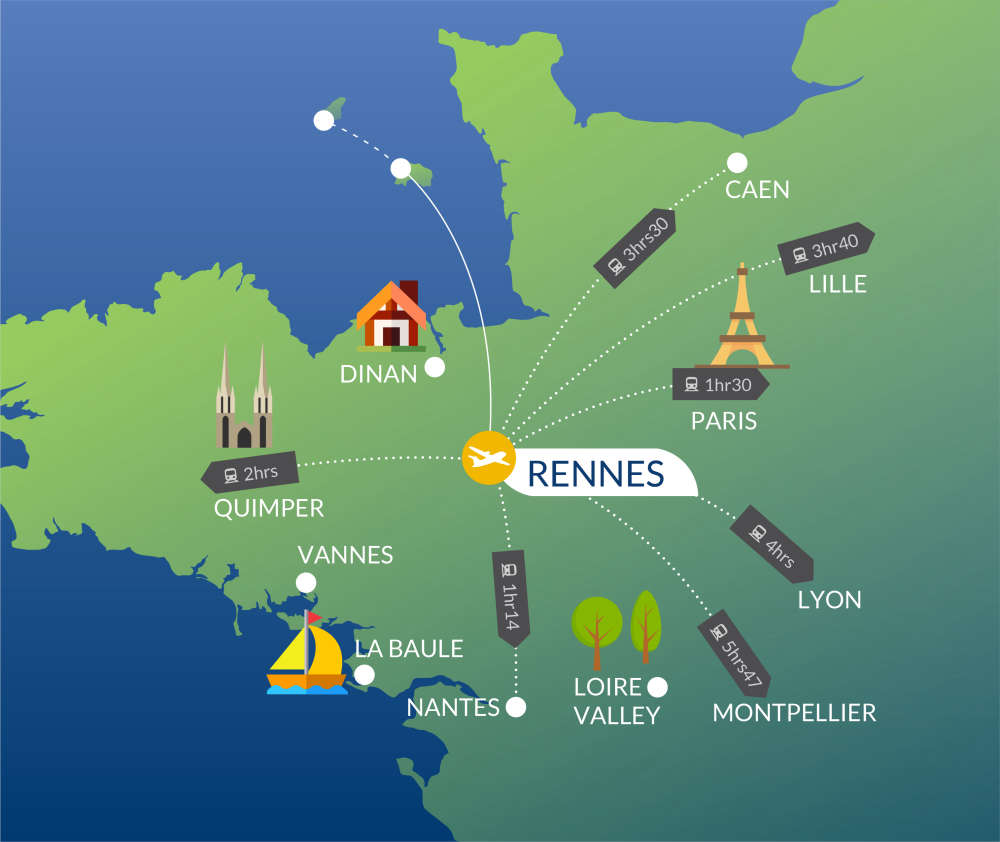 Matt Thomas, Ports of Jersey CEO has welcomed news of the only direct flight between the island and France.
"Building connectivity into Europe is a tremendous opportunity for the Island. We are thrilled that a direct air link to Rennes has been announced today.
We would like to thank Blue Islands, the team at Rennes Airport and the Chambers for their support. Now we all need to get behind this service to ensure it's a success and continues beyond the initial 12-week summer schedule."
Jersey's Economic Development Minister Senator Lyndon Farnham says islanders have long-demanded a direct air link to France be re-established, while Assistant Minister Deputy Kirsten Morel has also welcomed the announcement;
"The trading links between Jersey and Brittany go back hundreds of years. We have strong cultural, historic and social connections with our geographical neighbour, and this new route is a perfect opportunity to strengthen the existing economic and cultural ties between the Island and the region."