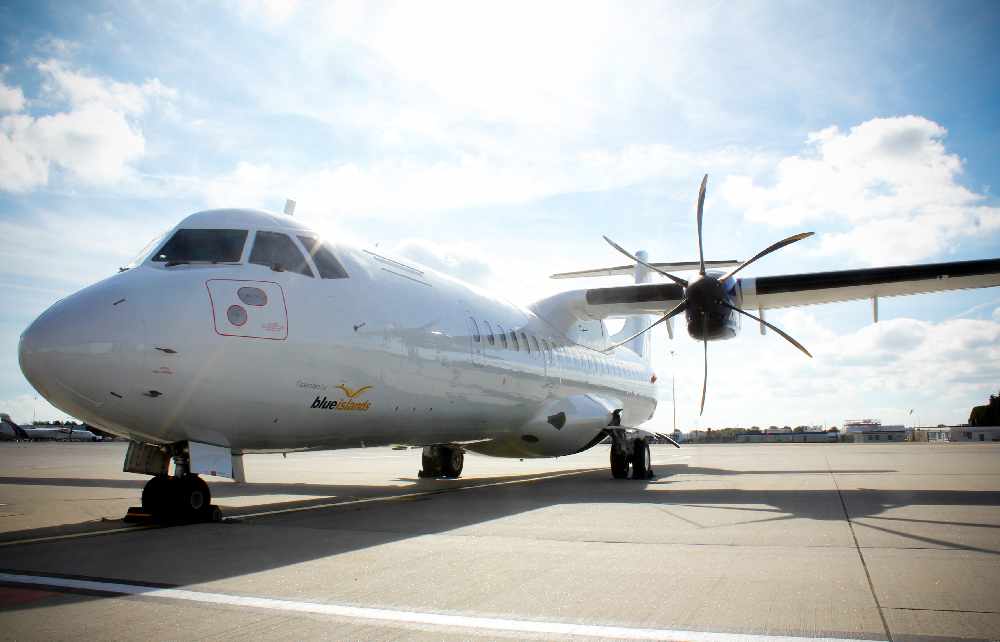 Airline cites 'unsustainable market conditions'
The last day of operation of the London Southend route will be 27 January.
The twice-weekly Liverpool service was due to recommence its summer schedule in May.
Rob Veron, CEO Blue Islands said, "As an independent, locally owned, Channel Islands-based airline, Blue Islands is committed to serving the communities of Guernsey and Jersey.
While we continually strive to develop incremental network growth from the islands, some new route start-ups do not
prove to be financially sustainable. In those instances, it is vital for the health of the wider business that these routes are suspended."
Mr Veron says "We apologise to our customers for any inconvenience caused by this schedule change and want to reassure them that suitable arrangements will be made. Our customer service team will be in contact with any passengers affected, to offer either an alternative flight or a refund.
"2019 was a notable year in the history of air transport in Guernsey. The first full operational year of the Open Skies policy has quickly demonstrated the de-stabilising impact of that deregulation, its effect on the route mix and most importantly sustainability.
"We look forward to working closely with the States of Guernsey in the forthcoming strategic review of air links.
"Consumers enjoy the good choice of carriers that we have operating to and from Guernsey, but it is essential that key regional services, operating high-frequency year-round services are done so in a viable and sustainable fashion. This needs to be front and centre of all policy considerations."
Blue Islands recently announced an expanded charter service for the summer of 2020, bringing tourists to Guernsey from Holland, Germany and Switzerland, and the airline's established services to Southampton, Jersey, East Midlands and Bristol continue as normal.
Any passengers booked on London Southend or Liverpool services will be contacted and offered either an alternative flight or a refund, London Southend passengers travelling on or after 1 April will be contacted in due course.