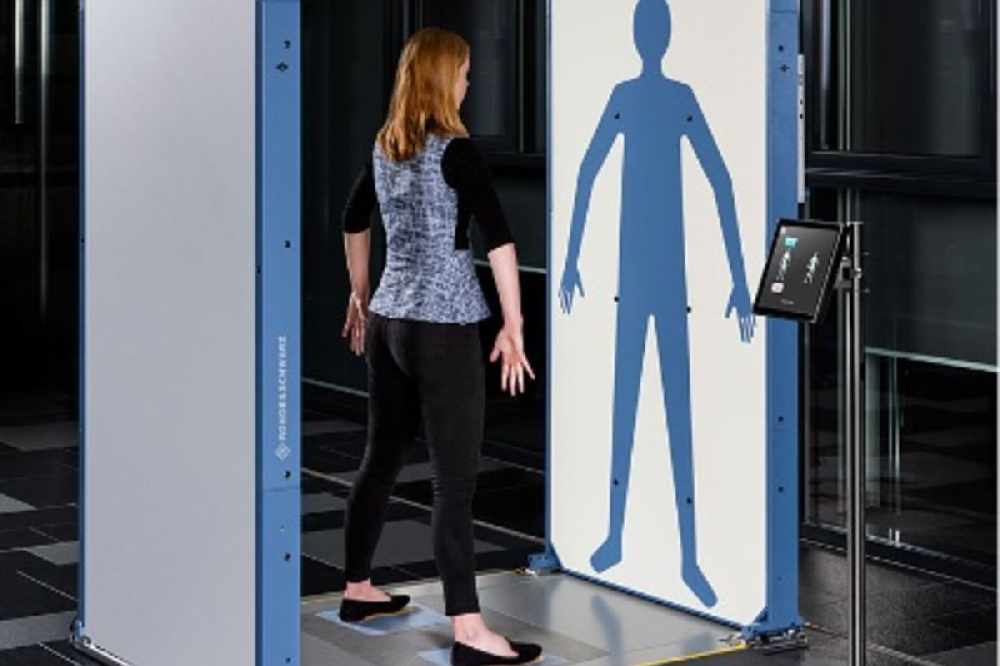 A new body scanner has been installed and is now in service at Guernsey Airport.
The scanner is the first equipment of its type to be installed at a Channel Island airport and is part of a comprehensive £1.5 million programme to refresh all passenger and baggage security scanning equipment.
Deputy Head of Aviation Services for Guernsey Airport Steve Langlois said: "Most travelers will be familiar with whole body scanners at UK airports and will know how quickly a scan of a person can be carried out compared to a manual search. It uses the latest technology, the scanner has step free access and is less restrictive in space than the older enclosed scanners used in some airports.
"If a passenger activates the archway metal detector, they will be asked to enter the scanner, rather than be subjected to a manual whole body search. If the scanner then indicates there is a problem, it will identify to security staff where on the person the issue is. This approach will enable a more targeted body search."
The design chosen provides an 'open-ended' device rather than an enclosed 'capsule' encountered at some UK airports. Passengers using a wheelchair will still be subjected to manual searching, in line with current UK government guidelines.
However if passengers are able to stand unaided, then the scanner, which has step free access, can be used. The image captured by the scanner is a featureless generic outline of a person being scanned. The image highlights to security staff areas of the body that require further investigation. Immediately after the scanning analysis is completed and the individual moves away from the security scanner, all data relating to the individual is permanently deleted.