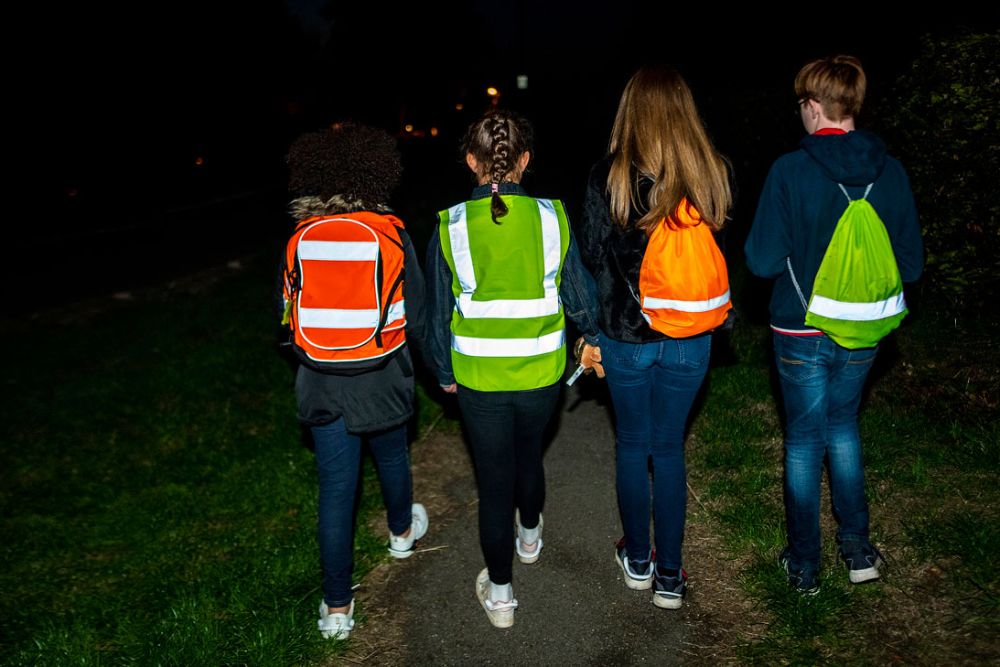 Businesses are asked to take part in a dress-down day to help promote road safety during the darker months.
Organised by Guernsey Living Streets, 'Bright Day', on Friday 25th October, is timed just before the clocks go back promoting the message "Be Safe be Seen"
Tom Le Pelley, Chair of Guernsey Living Streets Group, says roads can be dangerous in the darker months:
"This is an annual event when we encourage pedestrians and cyclists to brighten up after dark."
"The limited street lighting means Guernsey's roads can be lethal, particularly on a dark rainy night when vehicle stopping distances are affected.
"Our message to all pedestrians and cyclists is please make sure you can be seen."
Those who take part in 'Bright Day' will wear their brightest clothes while donating money for the purchase of high visibility vests.
The vests bought will be given out free-of-charge during Road Safety Week on 18th November at the OSA Pop Up Shop.
Mr Le Pelley added:
"Last year over £1,200 was raised thanks to the generosity of businesses and also to Specsavers in Market Square who have supported us over a number of years – and who are doing so again this year."
More information about Road Safety can be found at www.brake.org.uk