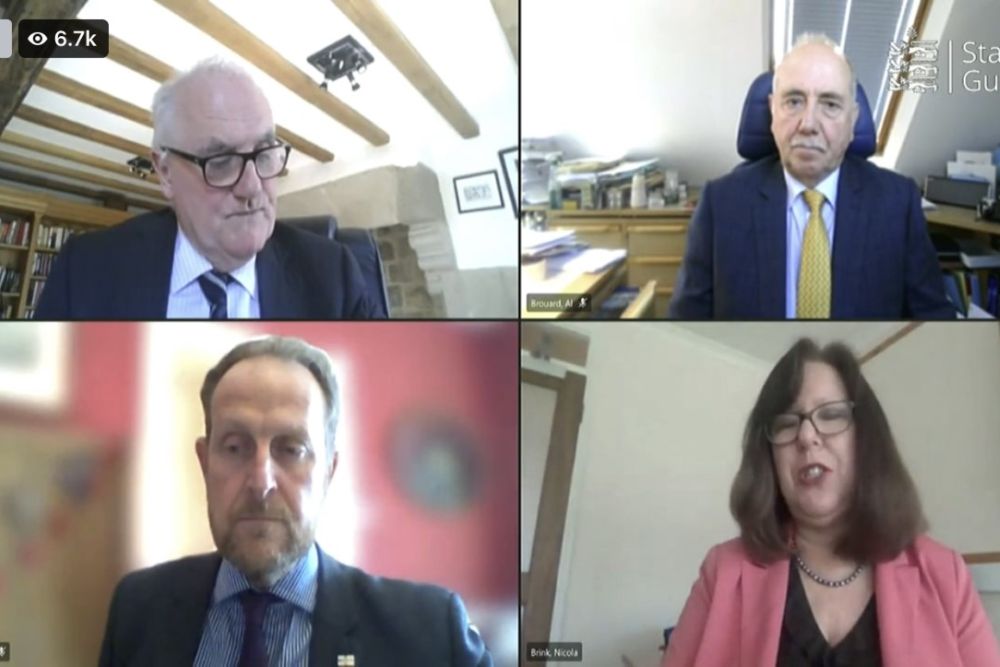 The CCA has given its first press conference since Guernsey entered Stage 1 of the exit from lockdown and has announced what support will continue to be offered to struggling businesses.
One new case of Covid-19 has been picked up in Guernsey in the past 24 hours.
The number of known active infections is 31, following further recoveries to the 13 that were announced earlier today.
One person remains in hospital with the virus.
Tuesday was the first day since lockdown began on 23 January that no new cases were detected.
No date has been given for Guernsey to move to Stage 2, but the CCA has announced that Sark will move to Stage 2 tomorrow (25 February) and to Stage 3 on 4 March.
Chief Minister Deputy Peter Ferbrache says 'we're moving in the right direction' but urged people to remain vigilant and to continue to comply with restrictions.
Travel firms are calling on the governments of both Guernsey and Jersey to set out their own roadmap for lifting border restrictions.
It comes after Boris Johnson revealed a four stage plan for easing lockdown in England that includes a potential return to travel outside the country from 17 May.
That has led to a surge in interest and enquiries about holidays here this summer.
Robert MacKenzie, Managing Director of the CI Travel Group, wants the islands to signal their intentions:
"We would like to see Guernsey do the same thing, so we can have some idea of when we might be able to start marketing and selling holidays to people to come to Guernsey this summer. We really need both islands' governments to come forward and let us know what their thinking is."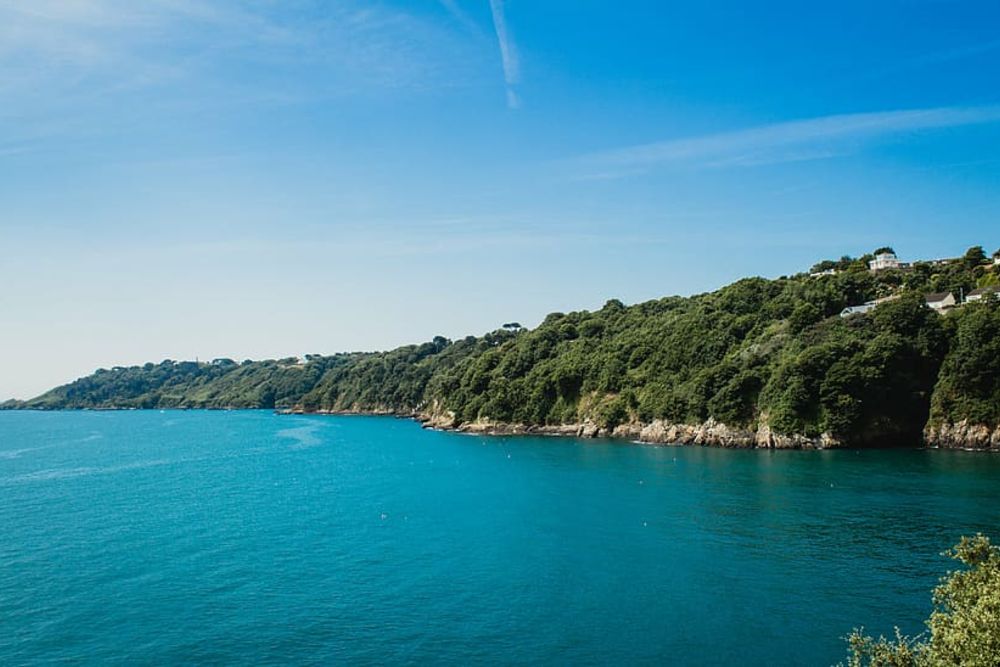 Dr Nicola Brink says there are threats we have yet to overcome before we can announce a road map for when we open up our borders:
"At the moment we have internal and external threats. The internal threat is that we have had a second wave and we still have viral activity on the island. Then we have the external threat which we can't control which is the prevalence in the area around us. We've also got the extra issue of the emergence of viral variants. I agree we should have a conversation about opening our borders but I think it is far too early at the moment."
Deputy Peter Ferbrache said they don't want to promise something and then retract it:
"It is just pointless. Other jurisdictions must do what is in their interest. Other jurisdictions have said things and then done a 'volte face'. We don't want to give people false hope. When we say something we want to be as confident as we reasonably can be that will be able to be achieved."
The plea from Mr MacKenzie came as we learned support for visitor accommodation businesses in Guernsey and Alderney is to continue for a further 12 months.
The scheme, which offers businesses a grant or payroll co-funding, was originally introduced by P&R to run until the end of March 2021.
But as it remains unclear as to when restrictions will allow visitors to be welcomed back, the Committee has agreed to continue the funding for a further year.
It says it will revisit it 'only if there's a real improvement' for the sector during that time.
At the end of March, businesses in the sector will be able to change how they receive their support if they wish to - for example, switching from wage subsidies to the grant.
It comes as Guernsey's States has agreed to extend the 'winter let' rules on self-catering visitor accommodation into the summer to help tenants and property owners through the pandemic.
Deputy Ferbrache says it's 'too early yet' to address the borders issue, adding 'at the moment the current restrictions will remain'.
The government has also said it will remove the controversial 'recovery clause' completely from its business support measures.
It initially said - unlike in the first lockdown - it hoped to recover some money from business that went on to bounce back and back a profit in 2021.
It then said that sole traders and the self-employed would not be liable to refund anything on the £50,000 they make, as this would be regarded as personal income.
Subsequently, it announced that wage subsidies for January and February would not have to be paid back.
Today, the authorities have confirmed that the support recovery clause will be removed.
Policy and Resources has also agreed the measures it will provide once the Bailiwick moves into Stage 2 of its exit from lockdown.
It expected that there will be far fewer restrictions so that many more businesses will be able to operate and demand for taxpayer support will drop.
Several sectors will no longer be eligible for support. See more here.
Stage 2 supported sectors will include restaurants, bars and nightclubs, hairdressers and salons and most non-essential retail - subject to turnover thresholds used in 2020.
As previously-announced, the worst-affected businesses in Stage 1 are being offered 100% payroll co-funding because restrictions have extended beyond the end of February.
Businesses 'trading at well below their normal levels' will be able to claim up to 100% minimum wage for their staff from 1 March.
"Getting the level of support right is crucial to economic support and recovery. We want to support viable businesses and get them through this period, because we want them in a position to bounce back as quickly as possible. That's the best thing for our wider economy, but that has to be balanced against the need to keep spending under tight control. We have listened to and understood businesses' concerns and so we're withdrawing the right to clawback for legitimate funding and instead concentrating on those sectors which really need support through Stage 2.
We will of course keep that under review, if we find there are sectors struggling in ways we hadn't expected, we'll look at those again and business representatives should continue to make representations where they feel there is need. We have good data on which sectors recovered quickly in 2020 and even improved on their previous year's performance so have more insight as to likely areas of need." - Deputy Mark Helyar, Treasury lead for the Policy & Resources Committee
During Wednesday's media briefing, Dr Nicola Brink gave an update on the vaccination programme: