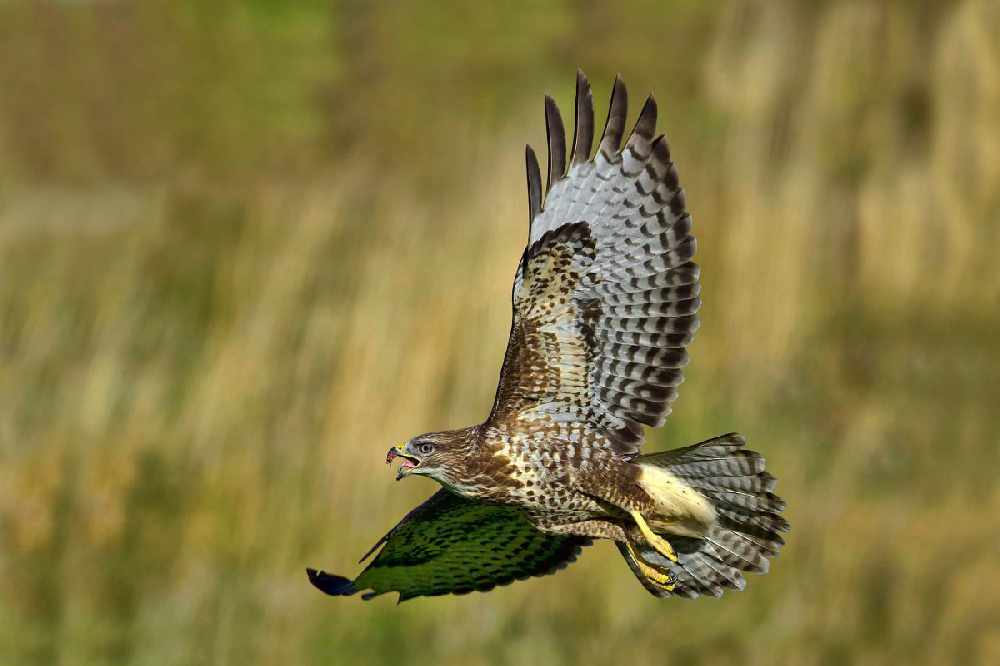 Photo courtesy of Andy Thompson
The reward for information leading to a conviction has reached £16,000 following confirmation a fifth bird of prey was poisoned.
The States of Guernsey has confirmed that a fifth bird of prey has died due to professional-use pesticides.
The buzzard was found dead in mid-July in unusual circumstances alongside a dead pigeon which it had been eating.
The bird's insides were examined, and the pigeon also next sent to the UK for testing.
The results have concluded that the same pesticides were present in both the the pigeon and the buzzard.
These chemicals have also been identified in the carcasses of four peregrine falcons on the island.
The authorities are warning islanders that these substances are not available to the general public because they are highly dangerous.
They warn us not to touch the birds if we find a body.
"States Officers would like to reiterate that if someone were to come across an intoxicated, injured or dead bird of prey, please do not touch it with bare hands. Gloves should be worn to handle the bird. If the bird is alive please contact the GSPCA on 01481 257261. If it is dead, place it inside two plastic bags. Please then contact the States Vets by either telephone on 01481 711161 or by email at svo@gov.gg to inform them of your finding and to organise the drop off/collection of the dead bird so that it can be disposed of safely following examination." - States of Guernsey
The reward for information that leads to the conviction of whoever is responsible for the poisonings has risen to £16,000 - thanks to donations from local wildlife organisations and contributions from individuals.
Anyone with any information should call Guernsey Police on 725111.