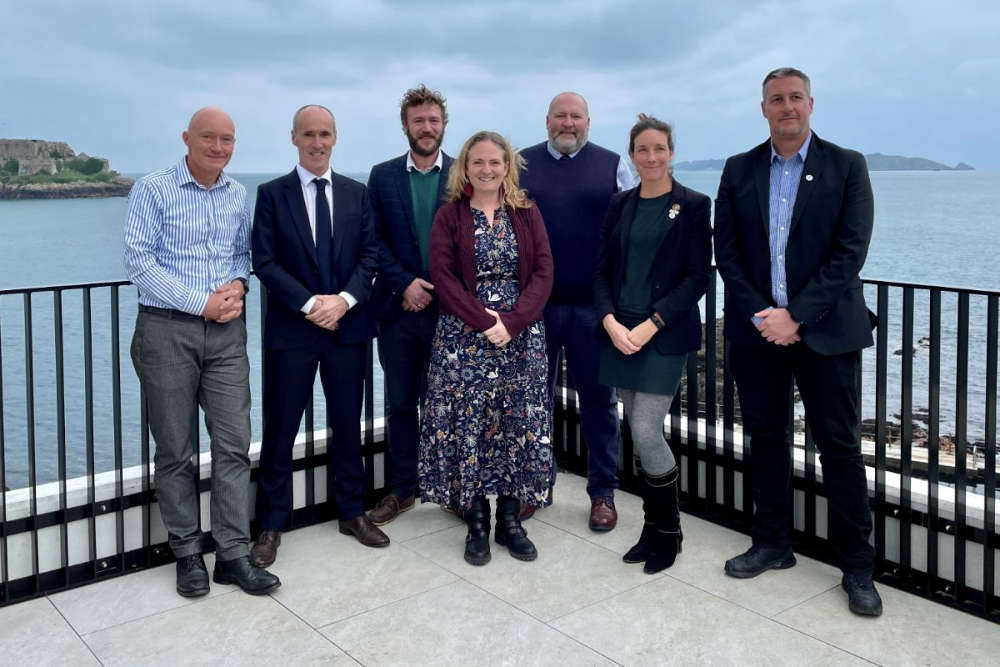 Jersey's Environment Minister Deputy Jonathan Renouf and Energy and Climate Change Minister Deputy Hilary Jeune have met their Guernsey counterparts to discuss joint approaches to environmental threats.
They talked about how the islands can work together to tackle problems including the risk to biodiversity from non-native invasive species, including Asian Hornets.
According to the Jersey Asian Hornet Group, 174 nests have been recorded in the largest Channel Island this year alone. That is nearly three times more than in 2021.
Energy was also a hot topic at the meetings.
It came in the same week that Guernsey Energy confirmed it will move to generating energy locally at peak times this winter to take pressure off the European energy grid.
Jersey Electricity is said to be 'likely' to follow suit.
Deputy Lindsay de Saumarez, President of Guernsey's Committee for the Environment and Infrastructure, says that those are just some of what Jersey and Guernsey can work together on.
"We're very pleased Deputy Renouf and Deputy Jeune were able to join us today to explore ways we can work together more closely, and to take time to listen and learn from one another.
With a need to reduce public costs it is crucial that we explore ways the islands can work together jointly to allow us to operate more efficiently."
The States of Guernsey's lead committee P&R has recently unveiled an overhaul of the is;and's tax system, including GST, to raise £52 million in plug a growing hole in public finances.
Jersey's Environment Minister, Deputy Jonathan Renouf says the islands have many shared ambitions.
"We had a hugely wide-ranging agenda today, which helped ensure that each Island is aware of the other's plans, policy considerations and the key issues being faced.
We're committed to working together, particularly through an offshore renewable energy working group, and also with regard to our marine environment and natural capital."