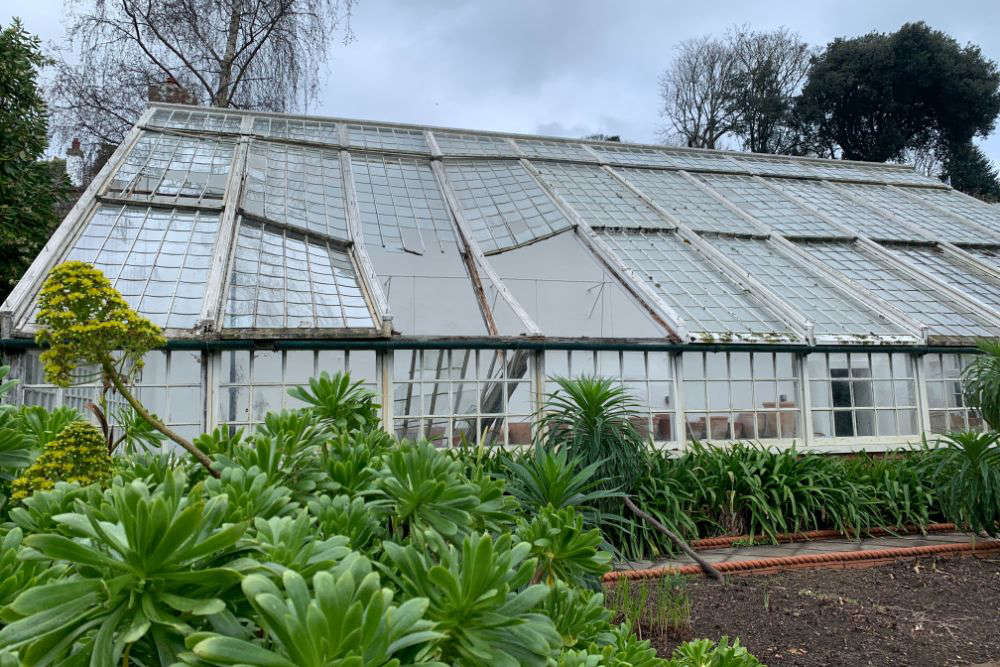 No physical action has been taken to repair the historical glasshouse at Candie Gardens.
Potentially dating back to the 1780s, the glasshouse in Candie Gardens is one of the oldest in the British Isles.
It is a protected monument, meaning by law the States has to try to protect and preserve it.
However, no physical action has been taken yet to restore the collapsed glass pane roof or rotten beams.
Barriers and signs have been set up to warn the public to stay away from the area.
Natural Environment Officer Emily Coule says the States has investigated how to resolve this issue:
"We are in the process of developing the tender document for the repair of the glasshouses, which requires detailed technical input from an architectural firm.
We are disappointed with the time it has taken for this document to be developed, however, we have now received the first draft of the tender document for review and therefore hope to see this work progressed, whilst we continue to manage other competing priorities."
Islanders commented on social media:
"Shocking!!!"
"Looks like a massive health and safety risk like that - maybe they are waiting for a kind-hearted private business to pick up the pieces and refurb like the Sausmarez Park gazebo!"
"It's so very sad and typical of the States these days."
"It's criminal."
"That's wanton neglect and totally unnecessary."
Island FM's Holly Brown went to take a look: