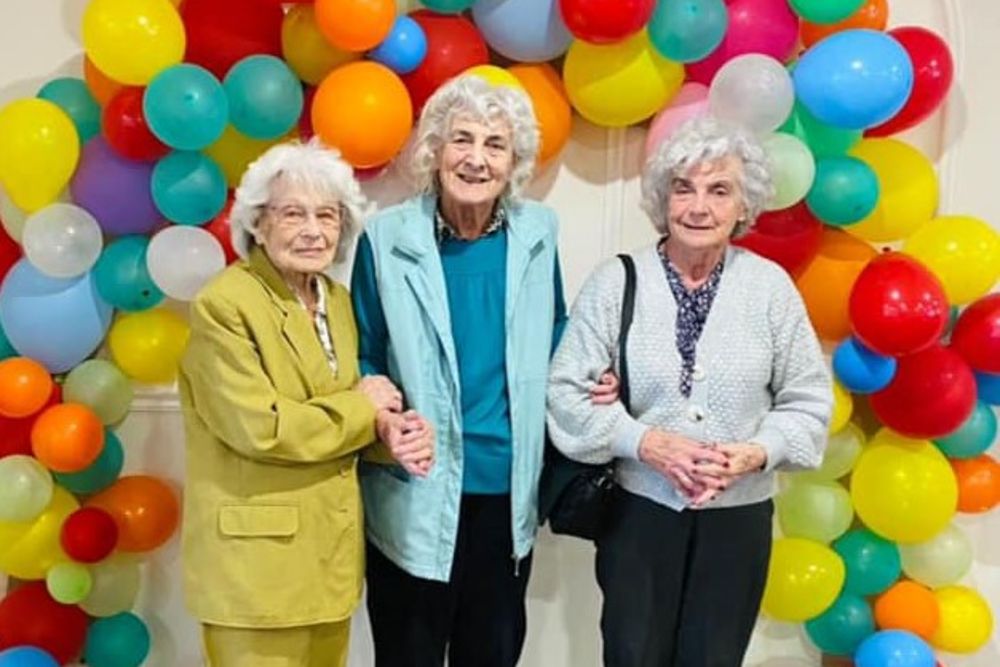 GreenAcres Dementia Care Home has posted its take on the Jerusalema Dance Challenge.
The trend started when South-West African group, Fenómenos do Semba, recorded themselves dancing to the track, Jerusalema.
It is a gospel influenced house track performed by singer songwriter Nomcebo Zikode and produced by Master KG.
The challenge is to create your own dance video to the song, and then upload it to social media.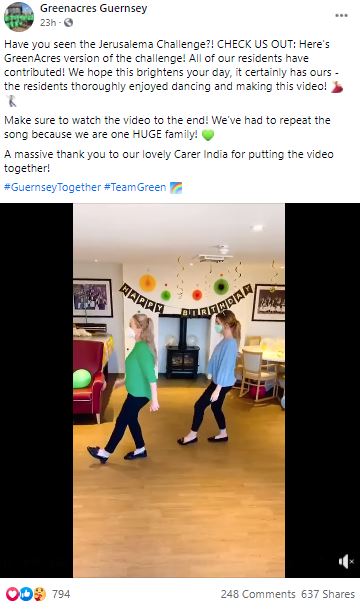 Island FM has spoken to GreenAcres' Director and Care Manager Moira Boyd, who says the public response has exceeded their expectations.
"One of the members of staff said we might hit what we did in the first lockdown. I don't know if you remember, but we did the toilet roll thing and hit the newspaper, and we had 15,000 views then. But this is obviously over and above anything we expected."


She added that the idea came from one of her staff members.
"One of my members of staff had seen it on a social media page and as we're always up for a challenge, we thought it would be a really good idea to get the residents and staff to put this video together.
"They (the residents) really enjoyed putting the video together - it took a week for us to complete it. One of our carers (India) taped the whole thing and did whatever magic she had to do to put the video that you see together."
GreenAcres provides specialist care for islanders with dementia and recently celebrated its fourth year as a care home.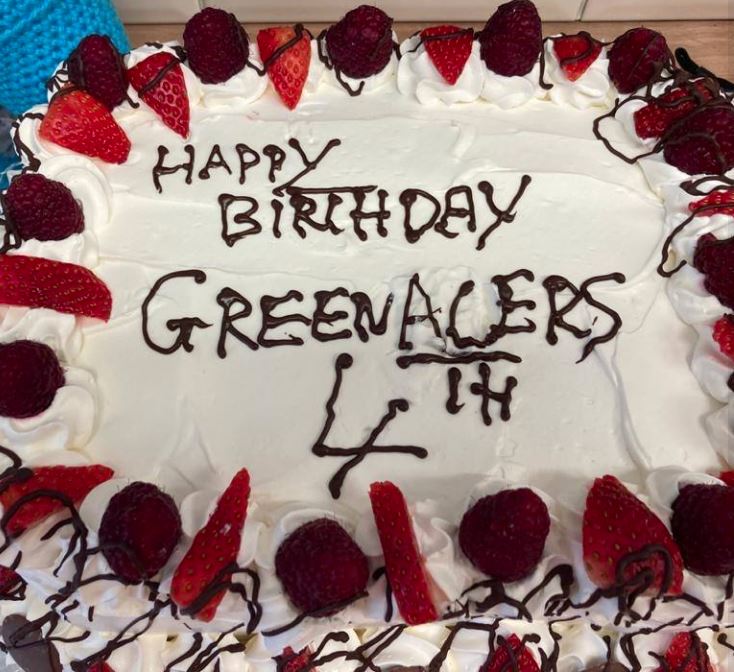 Due to the current restrictions, all visits to the home have been stopped.
"Well obviously it's difficult at the moment because we don't have any visitors, so our residents aren't seeing their loved ones. So, we just thought it would be a really good way of showing the relatives that the residents are well and happy. Morale is really good here at the moment."
Moira has been telling Island FM about some of the other things they have been getting up to at GreenAcres during lockdown.
"We do lots of singing, we're doing lots of crafts, we're watching lots of films, cooking, getting the residents involved in things like house-keeping - so they're putting the duster around and they're folding towels, etc, they're exercising.
We do lots of things here. Whatever we feel or what the residents feel they'd like to do on the day, we encourage them to do."
Here are just a few of comments posted on the Greenacres Facebook page:
"What a wonderful care home - Greenacres in Guernsey - it won the Pride of Guernsey award in 2020 and has the most amazing team of workers, specialising in dementia. Mother (Hazel) appears twice in this video, in her lilac cardigan, looking so happy. Thank you for looking after her x"
"Just had to share this fabulous video put together by the wonderful 'Team Green' at Greenacres Guernsey. Lovely to see such happiness and we can't thank you enough for all that you do. Xxx"
"This lockdown has felt much harder than the first, but I'm here to remind you 'WE ARE' Guernsey Together, we will get through this TOGETHER."
"Just a big thank you to all my members of staff here at GreenAcres. They do go above and beyond for these residents, and I think that's clear in the video that they've put together." - Moira Boyd, GreenAcres' Director and Care Manager