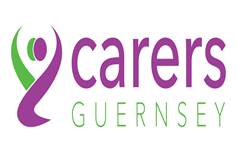 Carers Guernsey has welcomed proposals on protection for carers in the island.
The legislation is set to be debated in April and will focus on allowing a positive work atmosphere for those who care for people with disabilities in their own time.
The independent charity is hoping for new legislation to add a level of certainty and clarity on the issues faced by carers in the workplace.
Chair of Carers Guernsey, Peter Harwood, has released the following statement:
"Fundamentally, we consider the focus of any case brought forward for discrimination should be on whether the person was treated unfairly due
to their caring responsibilities, and not on the extent of the care provided or on the nature of the relationship between the carer and their cared for.
However, while the final proposals offer a narrower definition of a carer than would be ideal, we believe these proposals are an important step
forward in recognising the rights of carers, who are often isolated and forgotten members of our society."
The proposed legislation will protect those carers who provide a significant amount of care or support for a person with a disability that
they are related to or that they live with. Many people who fall within the proposed definition of "disability" do not need the level of care and
support covered by 'carer status'.
"We are aware of carers providing more occasional support to someone in their household, or even intensive support to a neighbour, relative or
friend, who would not be covered by this definition. However, the proposed legislation at least picks up those carers who would be most in
need of direct protection and Carers Guernsey welcomes the suggestion in the Policy Letter that this should be kept under review."
"The proposals are much easier to interpret in respect of protection for carers than currently exists in the UK or Jersey Law. Neither of these
models would provide the explicit protection for carers promised by the States directions when they debated this seven years ago."
"We would also welcome the speedy consideration in the next Term of the introduction of a right to request flexible working for anyone, subject
to business requirements, to have a greater degree of flexibility in their working hours and/or conditions."