Have you seen Clive? He's all over the island, reminding islanders to plan ahead how they'll get home from a night out drinking.
The message 'Be More Clive, Don't Drink and Drive' is appearing across Guernsey.
You'll see Clive on buses and taxis and outside pubs and clubs.
Andrea Nightingale from the Health Improvement Commission says the vibrant posters are fun but they send a serious message.
"Last year we had 54 convicted drink drivers and for us that's just too many, and the police have already told us this year that we have had a spike in drink-driving. So it's all about getting that message out there that we want our roads to be safe."
'Clive' is depicted highlighting alternative travel methods for islanders after they've been drinking, with rhyming taglines,'tonight's been fab, but that's my cab; No need to fuss, I'm getting the bus; and Do not fear, my lift is here.'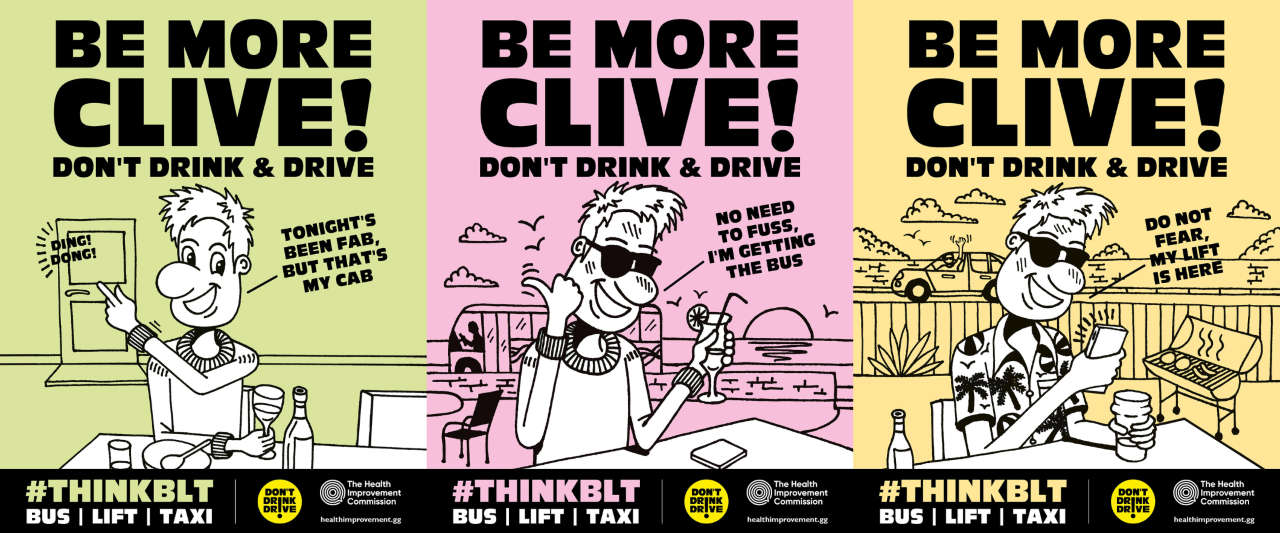 Chris Griffiths from creators Two Degrees North says the posters are designed to empower people to make good decisions when drinking:
"The character of Clive that we based the campaign around really represents all of our good consciences. The bespoke illustration style and tone of voice is intended to be light-hearted but the message remains clear and purposeful.
By just being thoughtful we really can look out for each other and keep each other safe. It only takes a few minutes to plan ahead in regards to how you may get home safely; check the bus timetables, organise a lift with someone or book a taxi. If we can all 'Be more Clive' then we can all enjoy a safe summer on the roads."