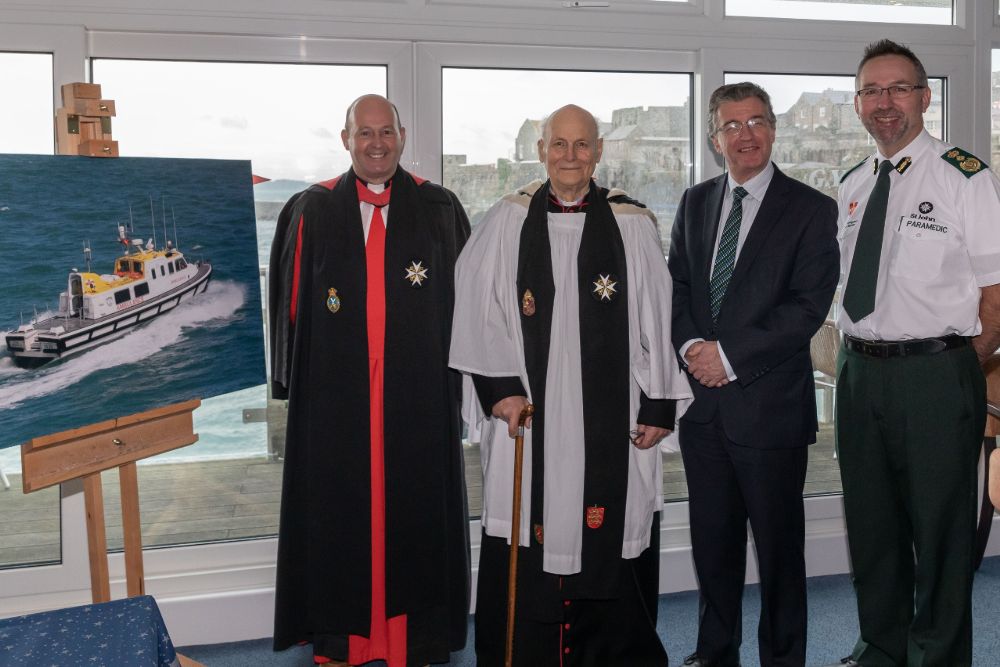 Charity praised as it marks anniversary of the marine ambulance.
Guernsey's Deputy Bailiff has praised the work of St John Ambulance Guernsey staff and volunteers as the charity marks the 25th anniversary of the Flying Christine III.
Mr Richard McMahon was speaking at a breakfast reception at the Guernsey Yacht Club on Saturday 30 November, which was attended by representatives from Sark, Herm and Jethou, current and former St John volunteers and ex-ambulance staff, including some of the original Flying Christine III crew.
The current St John marine ambulance was officially named and launched by HRH The Duke of Gloucester at a ceremony on 28 November 1994 and her first mission was for a medical emergency in Sark. She is the third vessel to carry the name Flying Christine.
Bill Slim who was part of the original crew in 1994 said; "It was brilliant to met up with some of my former colleagues and share some memories of our time on the boat. Looking back, we had some challenging cases, including some long searches. I enjoyed my time on both Flying Christine II and III. I was fond of Christine II but III was a good boat. When I retired from the ambulance service the thing I missed the most was being on the boats."
The Flying Christine III is a mobile medical treatment centre, equipped like a road ambulance with the capability of taking advanced medical care to patients in the other islands and transporting casualties to Guernsey for further treatment.
The marine ambulance is on call 24 hours a day, seven days a week, 365 days of the year and is operated by volunteer boat crew from the local maritime community and medical clinicians from the emergency ambulance service. The marine ambulance is not funded by the States of Guernsey and relies entirely on charitable donations and bequests.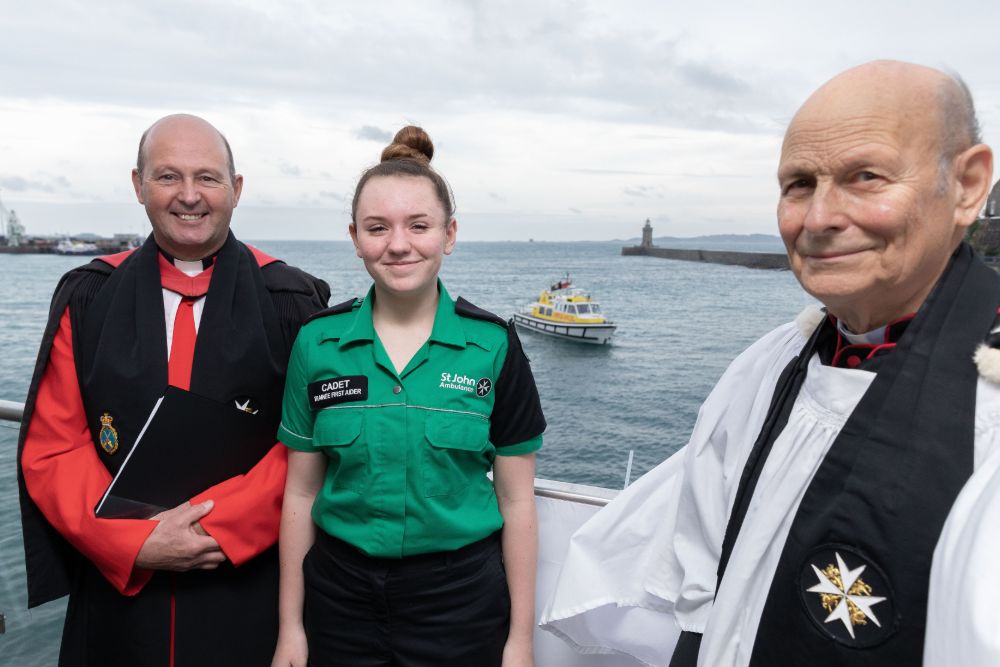 Pictured Above: