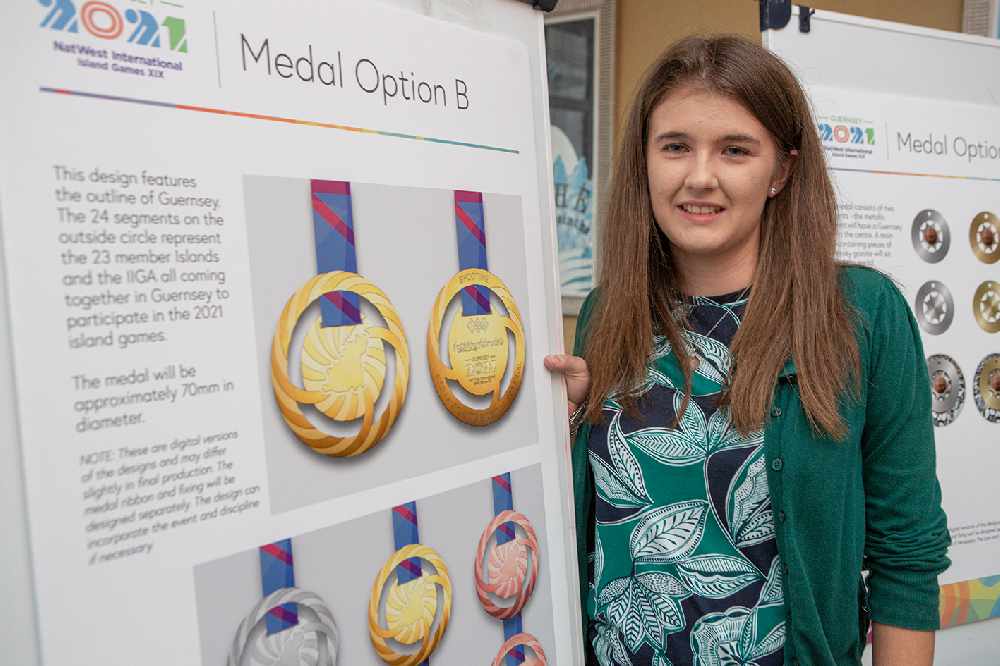 Photo Tim Langlois
Chloe Sarre's design for the Guernsey 2021 NatWest International Island Games medals has won the public vote..
The medal design competition received over 70 entries.
The top three designs were selected by a judging panel consisting of Dame Mary Perkins who is the chair of the Guernsey 2021 organising committee; Rob Girard of NatWest International and swimmer Tom Hollingsworth, archer Lisa Gray and badminton player Sarah Garbutt.
The judges were all impressed with the quality of the entries and it took some time to decide on the top three.
Sarah Garbutt said she was looking for something which stood out as being completely different from previous games medals but also showed elements of Guernsey in its design.
The top three designs were submitted by Matthew Allen, Chloe Sarre and Joe Baines and the competition was then opened to a public vote, with over 1,600 votes received.
Chloe entered the competition after seeing the competition advertised online and her design features the outline of Guernsey with 24 segments on the outside circle representing the 23 member Islands and the IIGA.
As well as the honour of seeing her design used for all of the medals during the Games, Chloe will also receive their own commemorative set of medals and will be given the opportunity to present the winners' medals at one of the events during Games week.
All of the shortlisted finalists will receive VIP tickets to the opening ceremony.