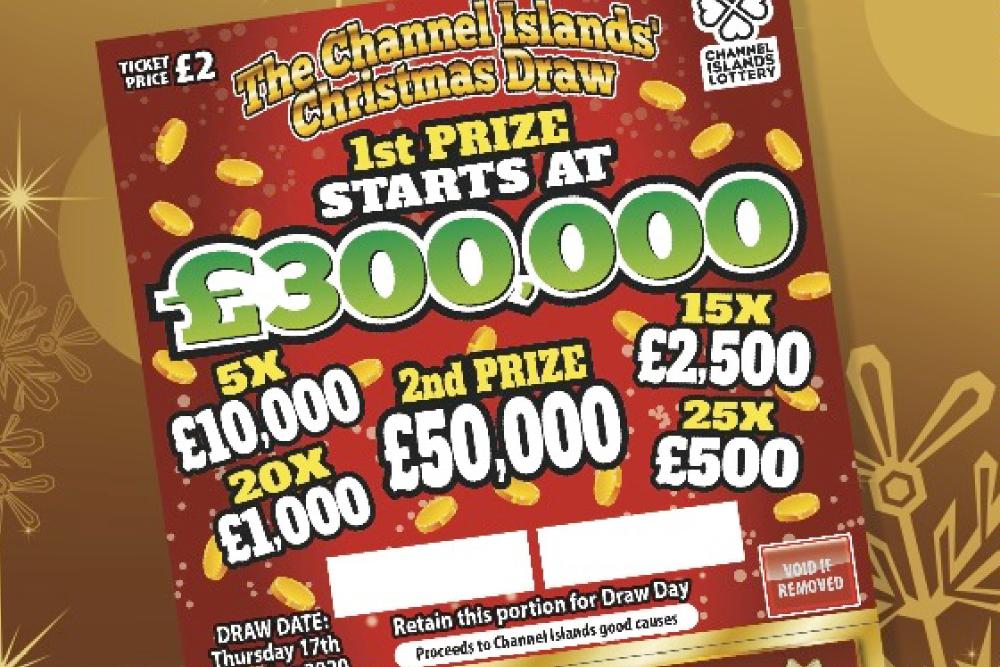 The top prize for the Channel Islands Christmas Lottery is up to £640,000.
The top prize will keep increasing as more tickets are sold - but there are just a matter of days left to buy them.
The jackpot - which started as £300k - has climbed more slowly than in past years, but has risen by £140k in the past week.
The draw takes place in Guernsey next Thursday.
Proceeds support good causes across the Channel Islands.
Organisers say that, as well as the top prize, there will be 66 other prizes in the main draw and 225,000 instant wins from the scratchcard element of the tickets.
The winning numbers will be picked draw live on Channel TV from 6pm on 17 December.