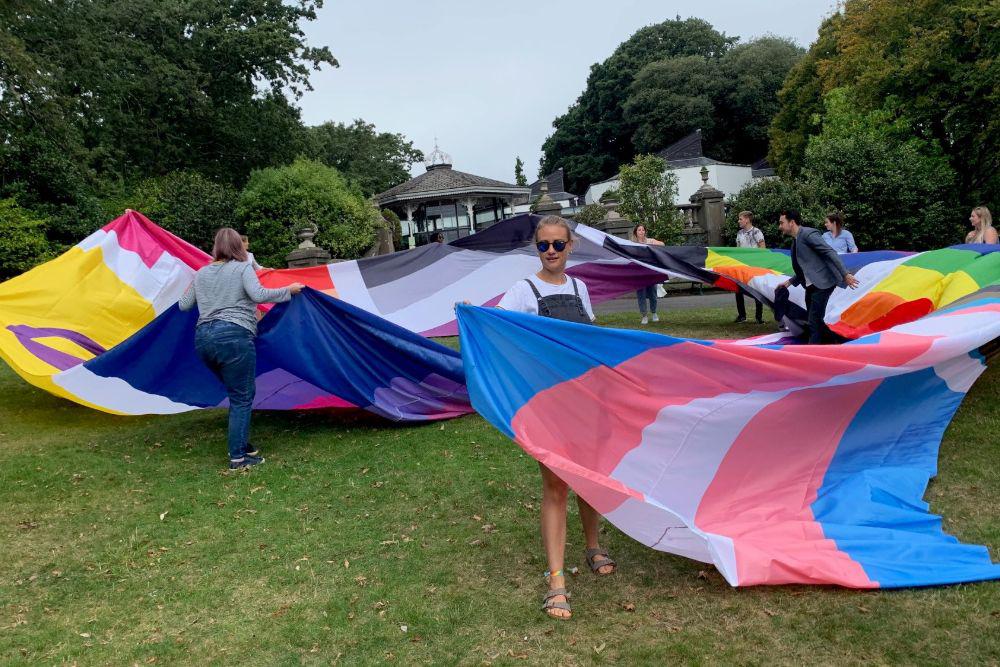 Thousands of islanders will join together to celebrate the LGBTQ+ Community in what's thought to be the only live Pride event in the British Isles.
The fun starts from 2pm at Candie where there will be plenty of entertainment before the parade winds its way down into Town from 4pm.
There's usually a strong presence from Jersey, but Covid-19 restrictions mean that's not possible this year. However, a group from the Isle of Man will be joining in the party.
Ellie Jones, director of CI Pride, says this year will be extra special.
"It's probably the only real life Pride going ahead, definitely in the British Isles and perhaps even in Europe.
It's amazing, it's a great privilege to be able to do it. We plan to have a party that people remember and probably some don't!"
Once the crowds reach Market Square there'll be a party featuring the Rainbow Chorus Choir, the Cor Damme Lars, Ivy Page and headliner Kalon Rae, who featured on the TV Show The Voice.
There's also a silent disco and lots of family-friendly entertainment throughout the afternoon.
The run-down looks like this:
2pm: Entertainment in Candie Gardens
4pm: Parade from Candie to Market Square
5pm: Rainbow Chorus Choir
6pm: Cor Damme Lars
7pm: Ivy Paige
8pm: Kalon Rae
9pm-11pm: Silent Disco After Party