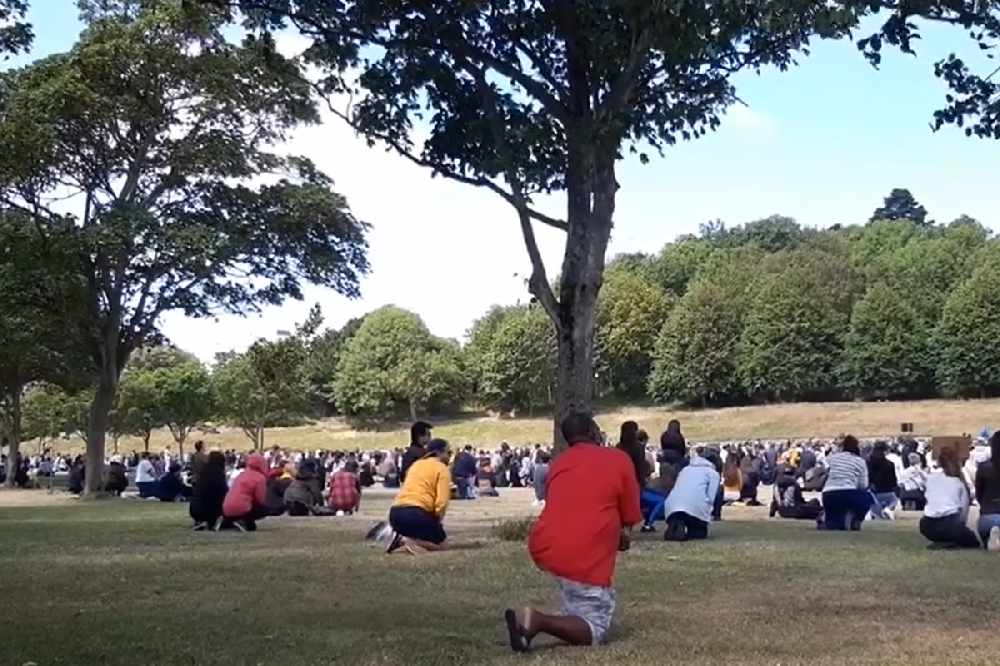 A survey into racial and ethnic equality has found almost two thirds of people feel that racism exists in the Channel Islands.
The data, compiled by Island Global Research, is the first of its kind to examine attitudes towards racial equality and the Black Lives Matter movement here.
Director Lindsay Jefferies says it seemed like a good time to find out what islanders think about the issue.
"We chose this topic because the issue of race and has been in the news so much more recently. People have probably heard about the Black Lives Matter movement and what's been happening in the US and UK on that. We wanted to take stock and hear what people here think about that and race and ethnic equality on their island."
Nearly two thirds of people 1,337 who took part in the survey say they feel that racism exists in the islands.
"16% of people feel there's 'a great deal' of racism in the Channel Islands today, about 49% felt there was to some extent, and in all only 5% said there's no racism at all."
57% of those said they believe that 'not seeing racism' is a bigger problem than 'seeing racism where it does not exist'.
"That kind of comment was greater when you look at the responses from those who are from a black, Asian, multiple ethnicities or from another minority ethnic group. They were more likely to say that people are not seeing racism and that's the bigger problem."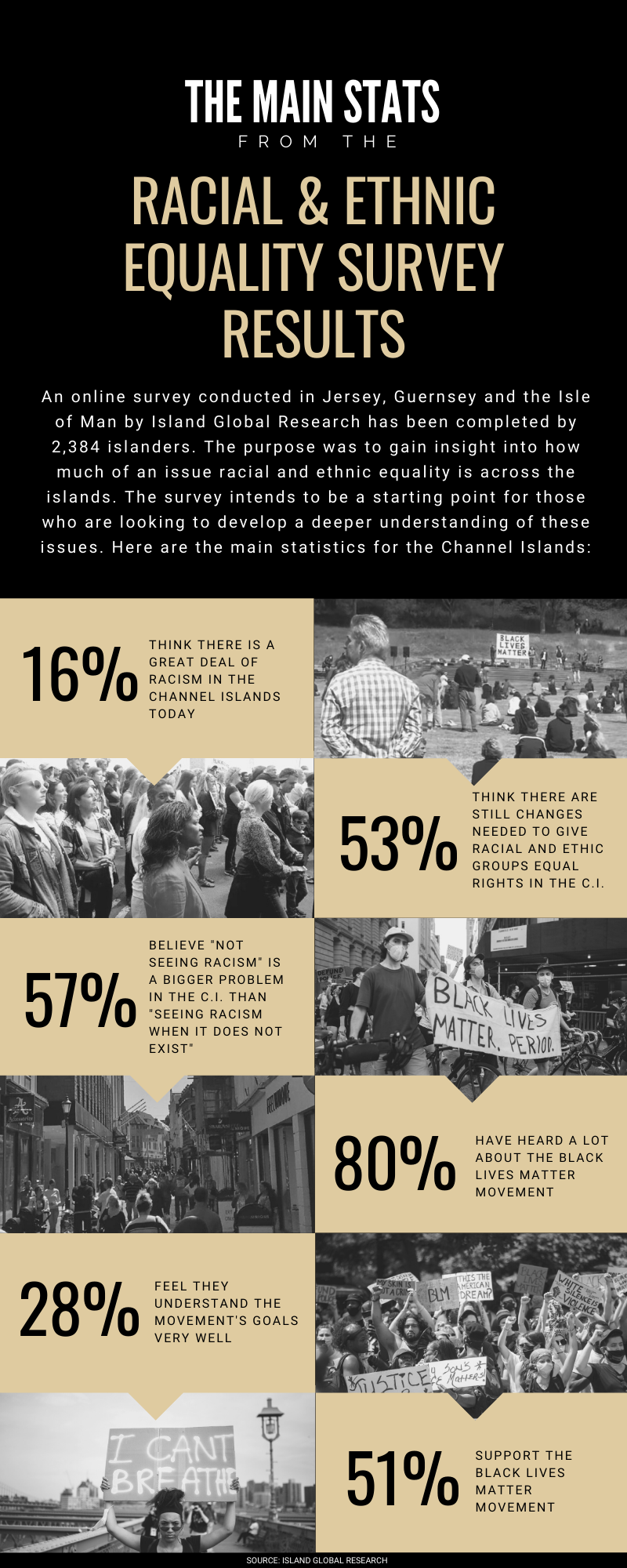 The same survey completed by 1,047 people in the Isle of Man found 37% believed there to be racism 'to some extent' and a further 14% think there is 'a great deal of racism' there.