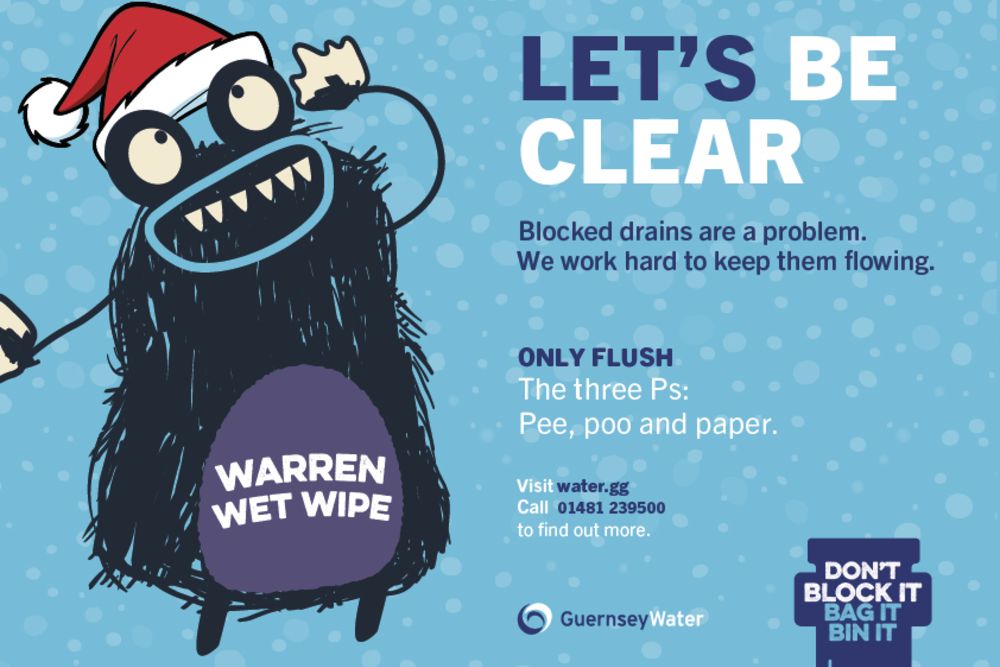 Guernsey Water is reminding islanders not to dispose of fat, oil and grease down the sink over the festive season.
The Clean Up Christmas campaign gives tips on disposing of cooking by-products properly. Build-ups of these cause many problems for Guernsey's wastewater network and also increase associated pollution.
"Fat, oil and grease disposed of in the sink enters the Island's wastewater network, which means a build-up of congealing fats within the pipes and pumps, resulting in restricted flows and increased risk of flooding and possible pollution.
"We want to remind everyone during the festive season that there are much better, more responsible, ways to dispose of these by-products from cooking, whilst safeguarding the network as well as your own drains." - Jon Holt, Operations Manager.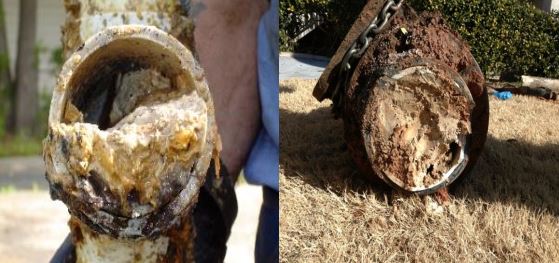 Fats, oil and grease clogging up pipes and sewer mains.