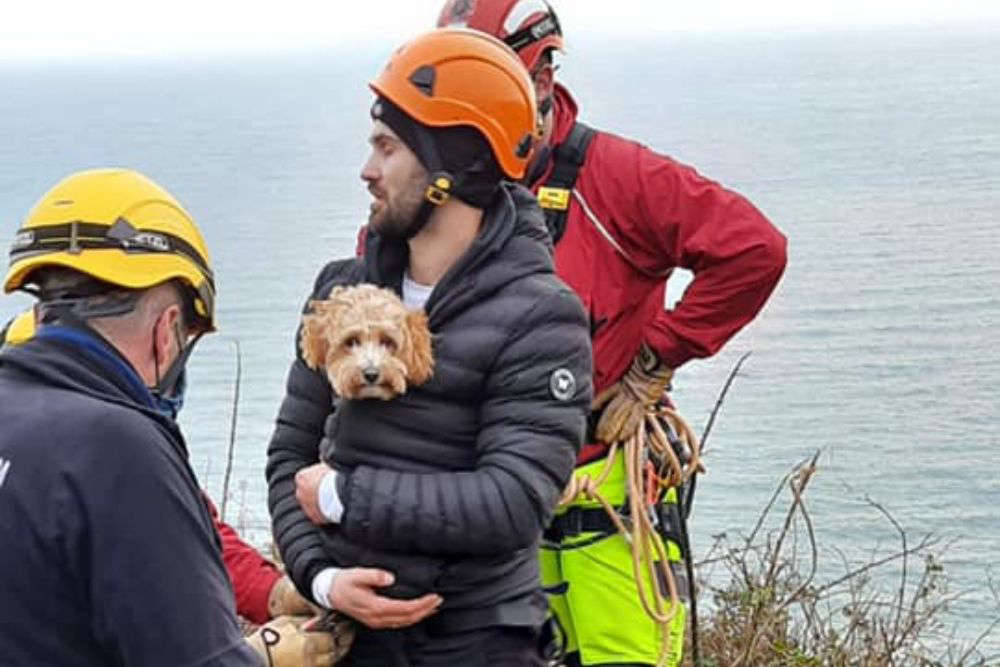 Nine month old Riley has been recovered by firefighters from over the cliff at Icart where he spent a long, cold night.
Riley's owner posted about his disappearance on social media, which prompted islanders to help search for him.
On Wednesday (22 December) the dog's location had been identified - sending Guernsey and Fire Rescue Services to the scene.
A rescue team used ropes to retrieve him and hand him back to his worried owners.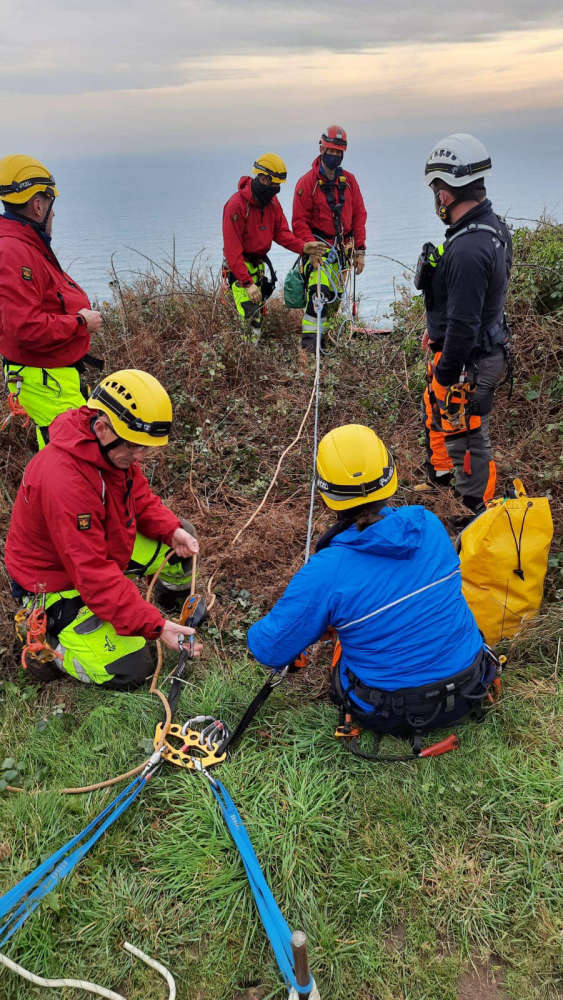 Station Officer Danny Joyce told Island FM:
"The Cliff Rescue Team are prepared for many and various different types of rescue, and they were able to take the dog quite safely off the cliff. However this time, the dog was being held by a member of the public who had gone to find him.
"They were shaken because I think they had put themselves into a lot more danger than they would've thought at the time of when trying to rescue the puppy. When the dog came back - yes, I'm a dog owner myself - it was a very happy end to the story. It's the sort of Christmas story we want to hear isn't it."
The owners have donated a £5,000 reward they were offering for the Riley's safe return to the Guernsey Fire and Rescue Service.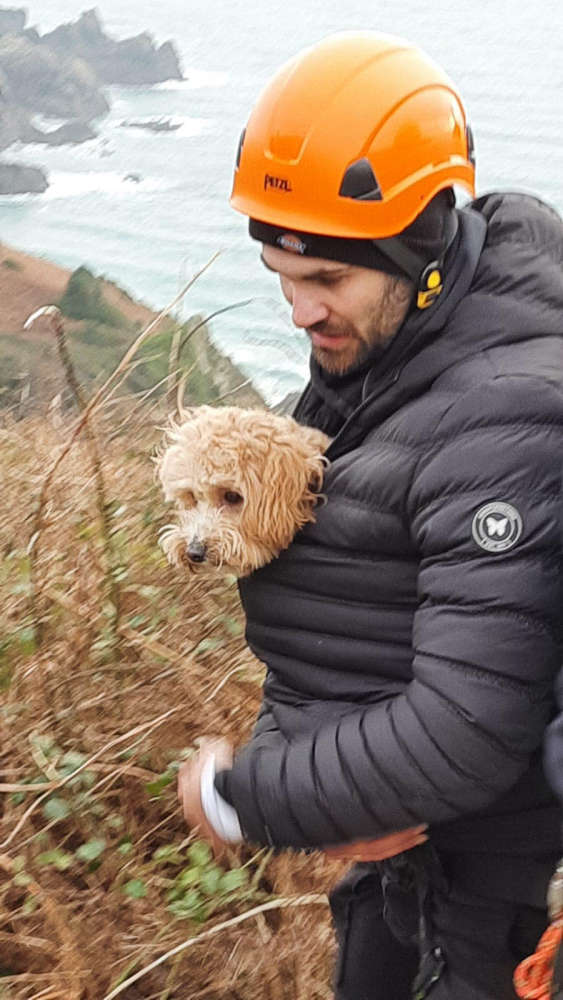 The pup's family has posted a thank you message on Facebook:
"Thank you so so much to everyone who helped look, message and everything in between. True spirit of Guernsey and Christmas have been saved.
Special thank you to the Guernsey Police, Guernsey Cliff Rescue and Fire Brigade for their efforts of bringing everyone off the cliff. AND an amazing effort from Joe Alvarez, Harry Burns, David Wallace and Jose for heading down the cliffs to find him!
The £5,000 will be donated to the Guernsey Fire & Rescue Service and Cliff Rescue team.
Now off to spoil him rotten! 💙"