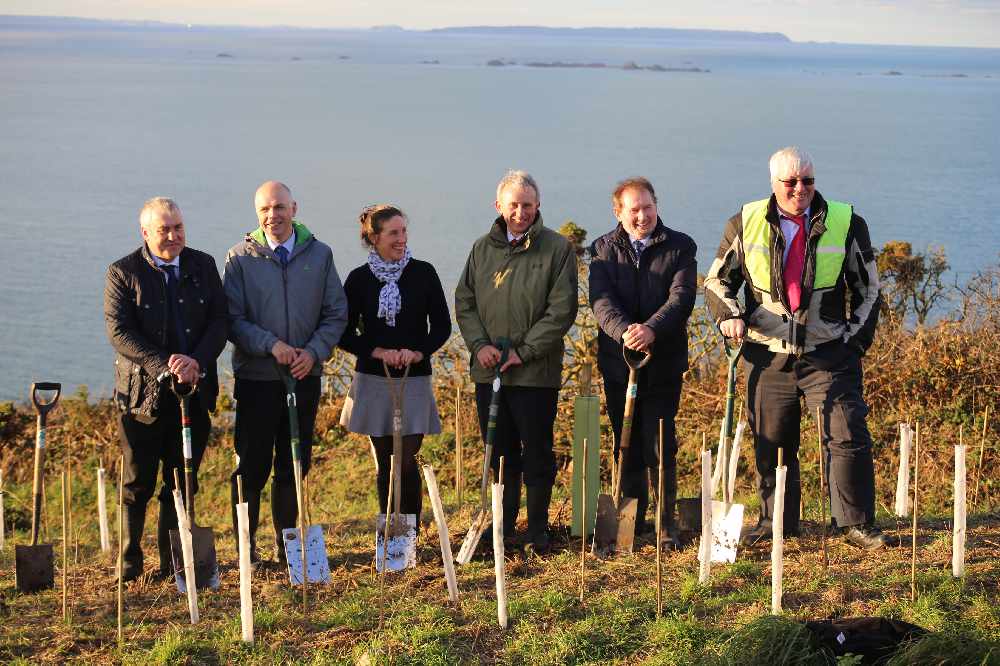 Delegates from the tri-island summit planting trees on the cliffs in Jersey
Three islands working together to combat climate change
A tri-island summit has ended, with representatives from Jersey, Guernsey and the Isle of Man learning from one another, and working together, to address climate change.
All three islands have committed to tackling climate change, and the summit, held in Jersey on Monday, 2 December, involved Ministers and officers sharing their plans and objectives.
The islands have committed to pool resources and share expertise to better understand each island's greenhouse gas emissions in order to inform carbon reduction plans.
Deputy Barry Brehaut, President of the Committee for the Environment & Infrastructure, said: "The States of Guernsey has recognised that climate change has reached a critical point and that urgent action must be taken to address the climate and ecological crisis at both local and international levels.
"In June 2019, the States of Deliberation agreed that mitigating climate change should be an area of focus within the Policy &
Resource Plan, the government priority plan until 2021. This includes the development of a climate change policy and action plan, which will be brought to the States for debate by May 2020. It was also agreed that, with immediate effect, any policy matters brought to the Assembly should address their impact on the environment.
"There are a number of existing strategies and policies that indirectly contribute towards mitigating and adapting to climate change. These include the renewable energy programme, integrated transport strategy, waste strategy and biodiversity strategy.
"We are committed to working with other jurisdictions in order to learn from their experiences and develop initiatives together."