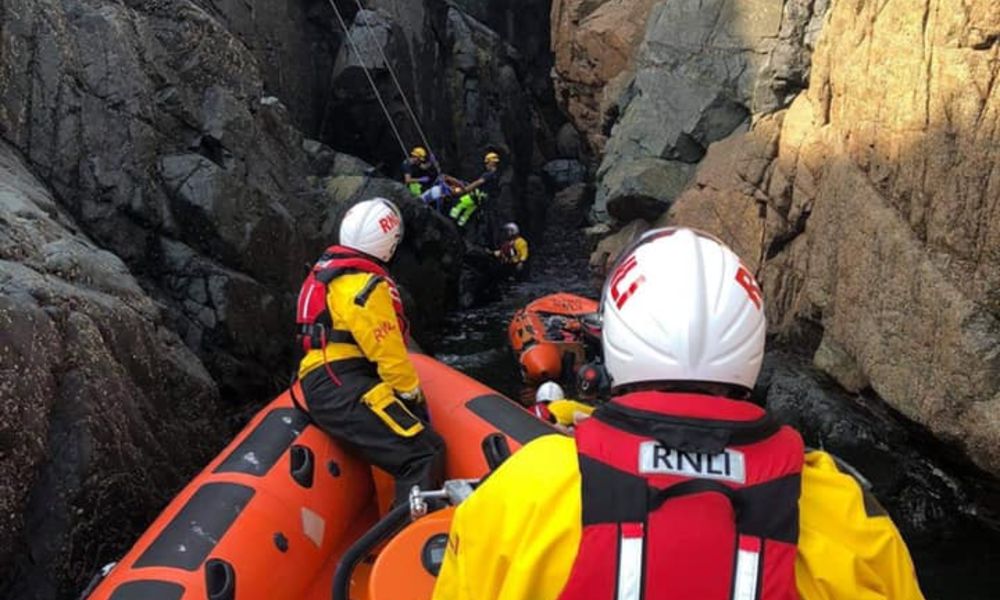 A 60 year old man has been rescued after falling 20 feet from cliffs on Guernsey's south coast.
The climber lost his footing at Le Gouffre on Sunday afternoon.
A Coastguard officer and paramedics attended the scene and called on the Guernsey Cliff Rescue team and RNLI lifeboats to recover the injured man.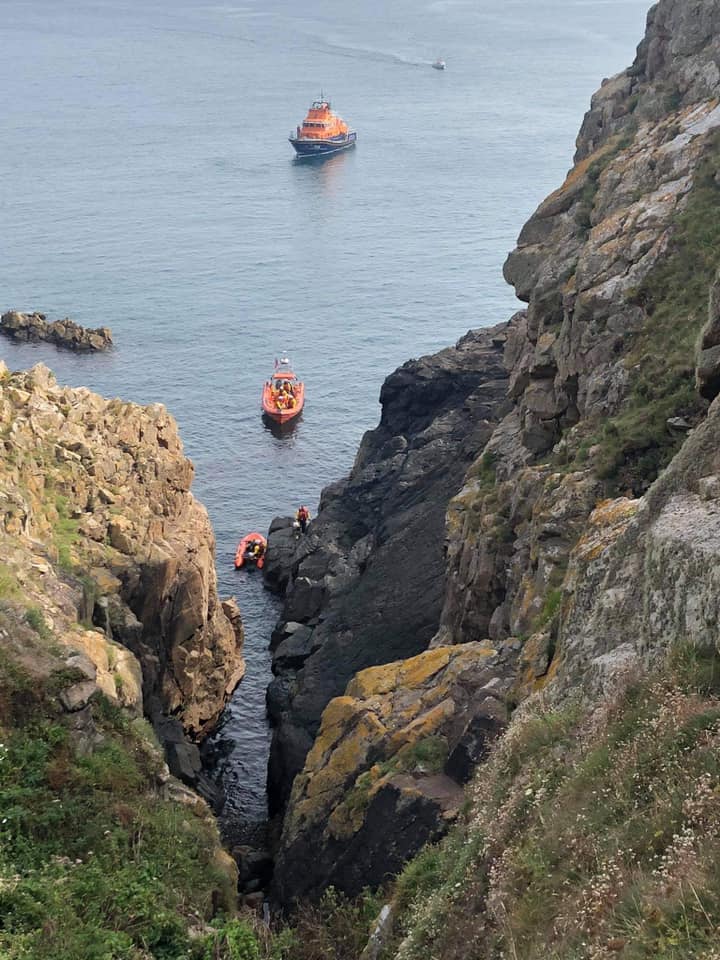 The St Peter Port All-weather and Inshore lifeboats were launched at 3.43pm, with Cliff Rescue arriving six minutes later.
A paramedic was transported from Petit Bot to the base of the cliff by the ILB.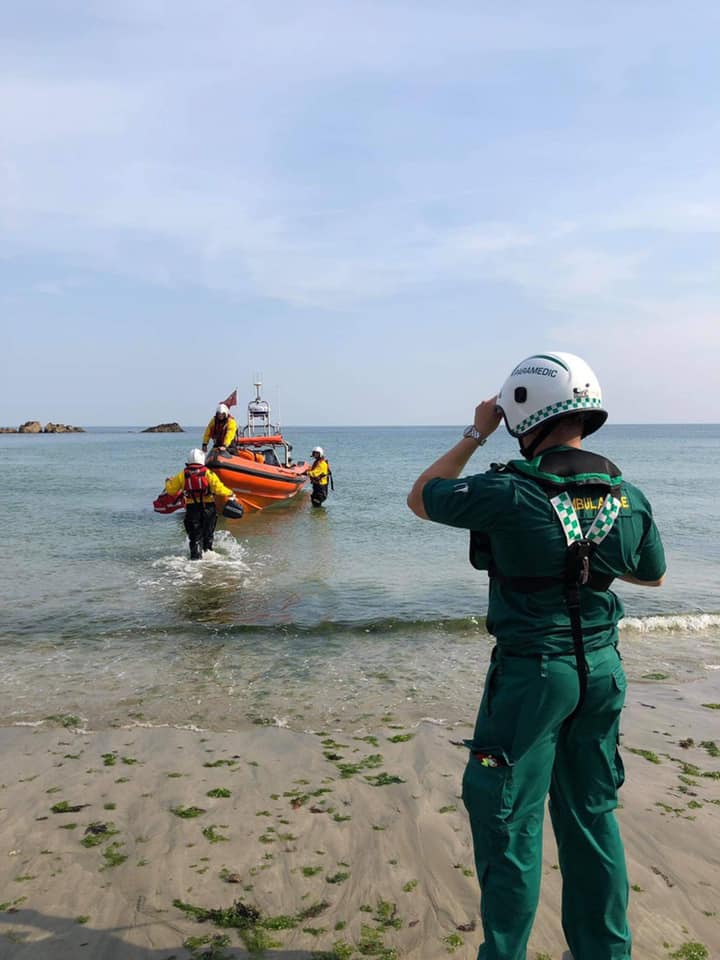 The climber was lowered down the cliff and transferred to one of the waiting vessels.
He was taken ashore to a waiting ambulance is said to have suffered injuries to his legs and arms.
"This was an excellent demonstration of multiagency working with assets from the Guernsey Cliff Rescue Team, RNLI Lifeboats, St John Ambulance Service and Guernsey Coastguard all contributing to a successful rescue". - Guernsey Coastguard.
Photo credit: St John Ambulance Guernsey