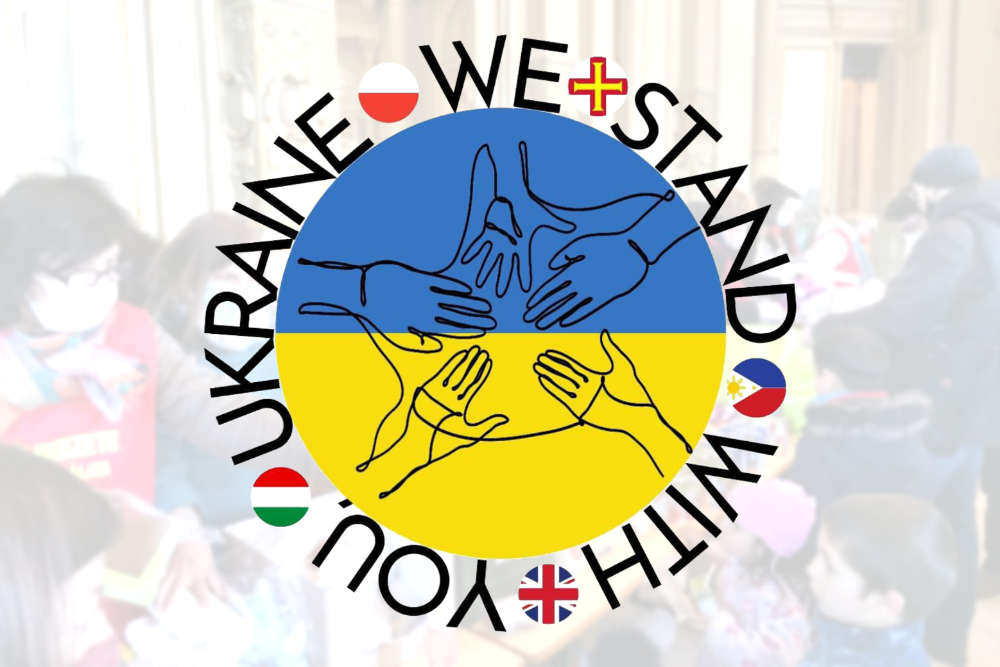 A Polish cafe owner in St Peter Port has begun an appeal for clothing and toiletries which will be sent to refugees fleeing Ukraine.
Natalia Silvester says the images of the Russian invasion and the refugees crossing into her home country spurred her into action.
"I come from family in Poland which survived the First and Second World Wars. I lived within the community that understands the hardship. The last thing I want to do is sit and cry about it. I have to do something. What is the best way of helping, supporting and making things happen?"
Natalia wanted to help the refugees, as the majority have been unable to take anything with them.
"So far there have been 377,000 coming across the borders in Poland and the records show that on a daily basis there are 50,000 people crossing into Poland. These are just incredible numbers. There are so many children, women and families in desperate need of help."
She says her experience of running food outlets made her decide to start an appeal.
"I am not alone. There are so many people trying, you know, posting on Facebook, asking if anybody is organising anything. I think what I do and my job, I have the resources to do it."
Natalia wants islanders to donate clean and good condition adult women's clothing including warm coats, hoodies, sweatshirts, T-Shirts, nightwear, underwear and socks.
She also wants clean baby clothes, blankets, sleeping bags, toiletries, nappies and first aid kits.
Natalia says she approached all of the landlords in St Peter Port to try to find space for the temporary drop off point.
She has found a place in the Pollet, which is the former Land of Green Ginger clothes shop.
It will be open for donations from midday until 5pm on Sunday 6 March and then from 4pm until 8pm on Monday 7 March to Wednesday 9 March.
Natalia says she is currently organising the logistics to ensure the donated items reach the Ukrainian refugees in Poland.