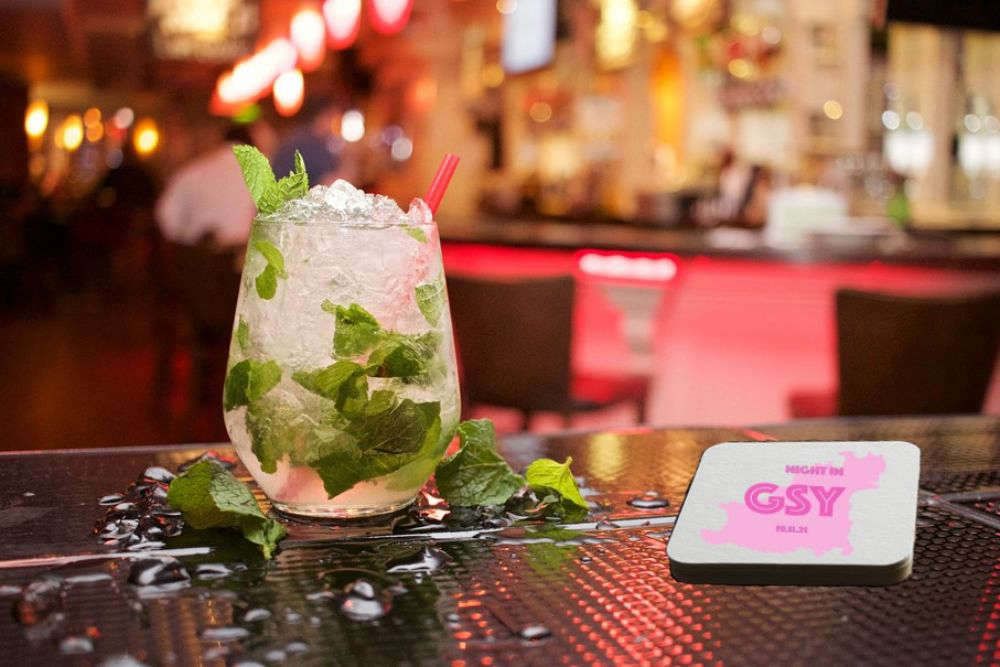 Venues in St Peter Port could see fewer women this evening (19 November) as the Girls Night In Guernsey campaign is taking place.
The movement aims to raise awareness of issues that women and girls face on nights out in Guernsey.
One of the organisers, who wishes to remain anonymous, has told Island FM that some clubs and pubs have been receptive to the cause, including Fusion.
"We've had positive reaction from venues. Quite a few of them have implemented a safe word. We've also had some venues order 'stop tops' which is a cover that goes over your drink that only a straw can get through.
Stuff like that will instantly make women feel a bit more safe when they're out."
Deputy Gavin St Pier is calling on the Home Affairs Committee to introduce a mandatory accreditation scheme for venues to prove that they have provided training to staff and respond to issues raised.
He says that the police cannot be expected to deal with these problems entirely alone.
One of the campaign's organisers says she is grateful to Deputy St Pier for his support and that an accreditation system would be the 'ultimate' goal.
"Women in Guernsey are really saying 'we've had enough of this'.
We're not blaming venues for what happens - obviously it's perpetrator behaviour that causes this - but we need venues to take responsibility, implement staff training and just so that girls are more confident to speak up because they know that venues are trained and that they'll believe them."
However, she says that some venues have been less receptive, insisting that there isn't an issue to be addressed.
"Our page has got over 1,000 followers on Instagram which is testament to the fact that this does happen in Guernsey.
We've been running polls off the page and girls have been sharing their stories about what's happened to them, and it's just so obvious that it's such a common thing here, but it's just not really been spoken about.
It's difficult to explain to men - because unless every time you go out, as a guy, you're watching your drink all the time and you're worried that you might get harassed, assaulted, spiked - then it's really difficult to understand.
We would just ask that men support us. If you want to arrange a men-only night somewhere that's fantastic - go ahead. We'd support you in that and we ask that you do the same."
Rather than going on a night out in St Peter Port, many of the campaign's followers are planning to stay at home tonight, watching films and sharing their activities on social media.
Fusion nightclub manager Alex Lock says that he supports the Girls Night In movement and that some measures have already been put in place.
"I think continue to do the Girls Night In and it's great that they've done it because it's allowed us, as a venue, to sort of see that there's an issue rather than it just being sort of swept to one side or not being brought up at all.
We now know that people are feeling uncomfortable and we've been able to put those measures in to make sure that they do feel comfortable when they come on a night out, which is the way it should be.
Quite a few places are already implementing measures - we certainly have. We've got code words that we've put in our toilet cubicles.
So if girls, or anyone, are feeling unsafe or uncomfortable on a night out for any reason then they can come and speak to our bar staff and the situation will be dealt with discreetly."
Mr Lock told Island FM that his staff will be taking part in a UK training course in January 2022 on the issues around spiking, assault and harassment.
The Girls Night In campaign originated in the UK in response to a rise in spiking by injection.
There have been no reports of people being injected on nights out in Guernsey. However, Mr Lock says if it does happen increased searches on the door could be considered.
"If there were spikings by injection then it's something that we would definitely have to consider but we would have to speak to the relevant authorities and get their view and their advice on how to correctly deal with a situation like that."
Luna, the bar next door to Fusion and operated by the same owners, is holding a women-only event on 27 November in support of the Girls Night In campaign.
Folies has been contacted for comment.