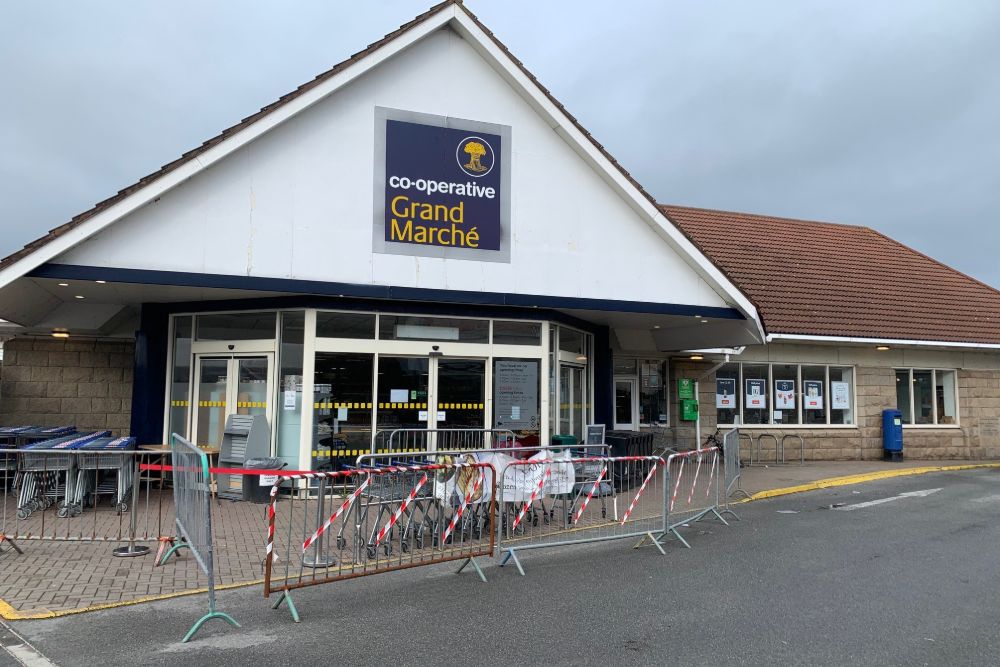 The Co-op Grande Marche supermarket in St Sampsons has re-opened to customers after closing at the weekend when two staff tested positive for Covid-19.
Chief Executive Mark Cox says in total four workers tested positive for the virus.
"Importantly, the four colleagues are well within themselves and our HR team will remain in contact with them throughout the period of them being required to self-isolate," he says.
Mr Cox adds that all the workers who were identified as being in close contact with the four people who tested positive are now isolating and won't return to work until they have completed 14 days of isolation and been re-tested.
"All other colleagues were tested on Sunday with no further positive cases identified. All colleagues will be re-tested today as a precautionary measure."
Mr Cox says he's grateful for the professional way staff reacted to the situation. He also thanked the team at Public Health Services for their support.
Speaking at the latest media briefing Dr Nicola Brink explained what deep cleaning entails:
"They clean everything, the tills, the surfaces, the floors, under the floors, high cleaning of ceilings. So it's a deep clean of everything not just the regular areas. The shelves get emptied, everything gets wiped down, the shelves and stock are cleaned. It's an extremely thorough process and it takes hours and hours to do this."