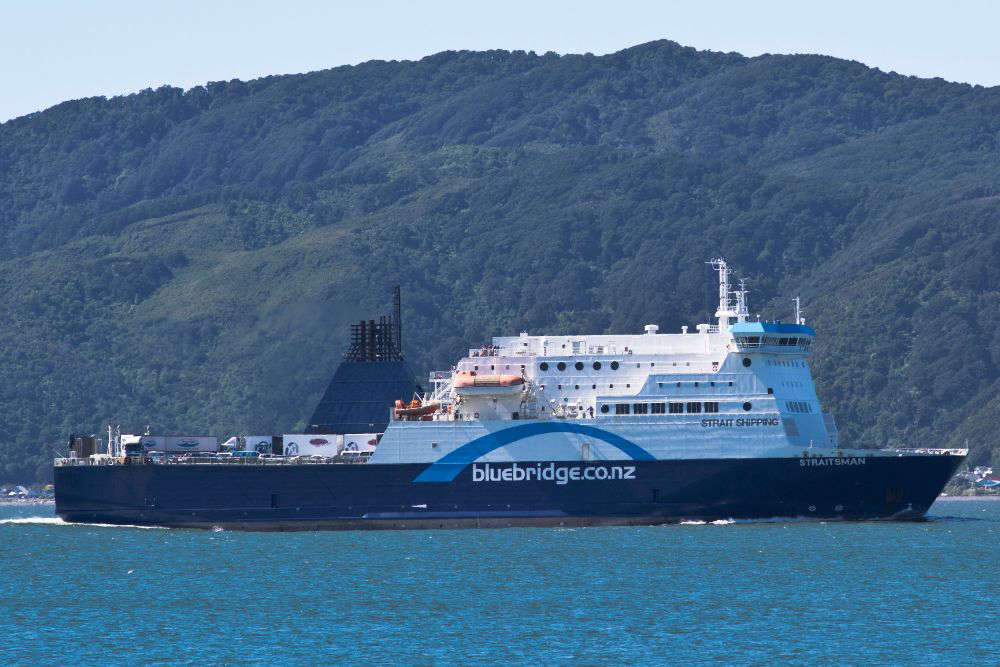 A second, conventional roll-on, roll-off ferry has been acquired by Condor to assist on key routes between Guernsey, Jersey, the UK, and France.
After a year-long search, Condor has now acquired a fifth ship, The MV Straitsman.
The 125m long 'RoPax' vessel, built in 2005, is similar in design to Commodore Clipper.
Condor's CEO, John Napton, says it will add capacity and improve connectivity:
"The new ship is similar to Clipper in size, speed and capability so we plan to use her on the important freight supply route from Portsmouth, offering an overnight service in both directions and creating an overall more weather resilient service.
She will also enable the larger fleet to assist with inter-Island frequency and continue to develop freight services from France, which are showing real growth and potential."
Mr Napton says, despite some delays, this is good progress for the ferry operator:
"Condor has always maintained that its primary focus is to support the three strands of the Islands' economies – lifeline freight, connectivity for Islanders and inbound tourism – which is clearly demonstrated through this additional vessel.
We have been interested in purchasing another vessel for a while and would have already done so had it not been for the challenges caused by Covid and the limited availability of these size of vessels."
The Dutch-built ferry - currently operating in New Zealand - will be renamed and undertake berthing trials in Guernsey and Jersey later this year before it enters regular service, which is expected in the autumn.
Guernsey's Deputy Neil Inder, President of the Committee for Economic Development, says this will benefit the islands:
"Condor is a valued partner that plays a crucial role in island life. An extra vessel increases the resilience and flexibility of Condor's fleet, which is clearly beneficial to our community as a whole.
I look forward to learning more about Condor's plans for the new vessel and the positive impact I'm sure this will have on its schedules in due course."
Jersey's government has been approached for comment.
Ferry Fact File:
Name: MV Straitsman (to be renamed)
Built: 2005 at Hardinxveld, Holland
Length: 124.9m
Capacity: 400 passengers
Top speed: 18.5 knots
Previous operators: StraitNZ
Current Condor fleet:
Commodore Clipper – Ropax conventional ferry
Commodore Goodwill – Freight only conventional ferry
Condor Liberation – High-speed passenger ferry
Condor Voyager – High-speed passenger ferry
Straitsman (to be renamed) – RoPax conventional ferry