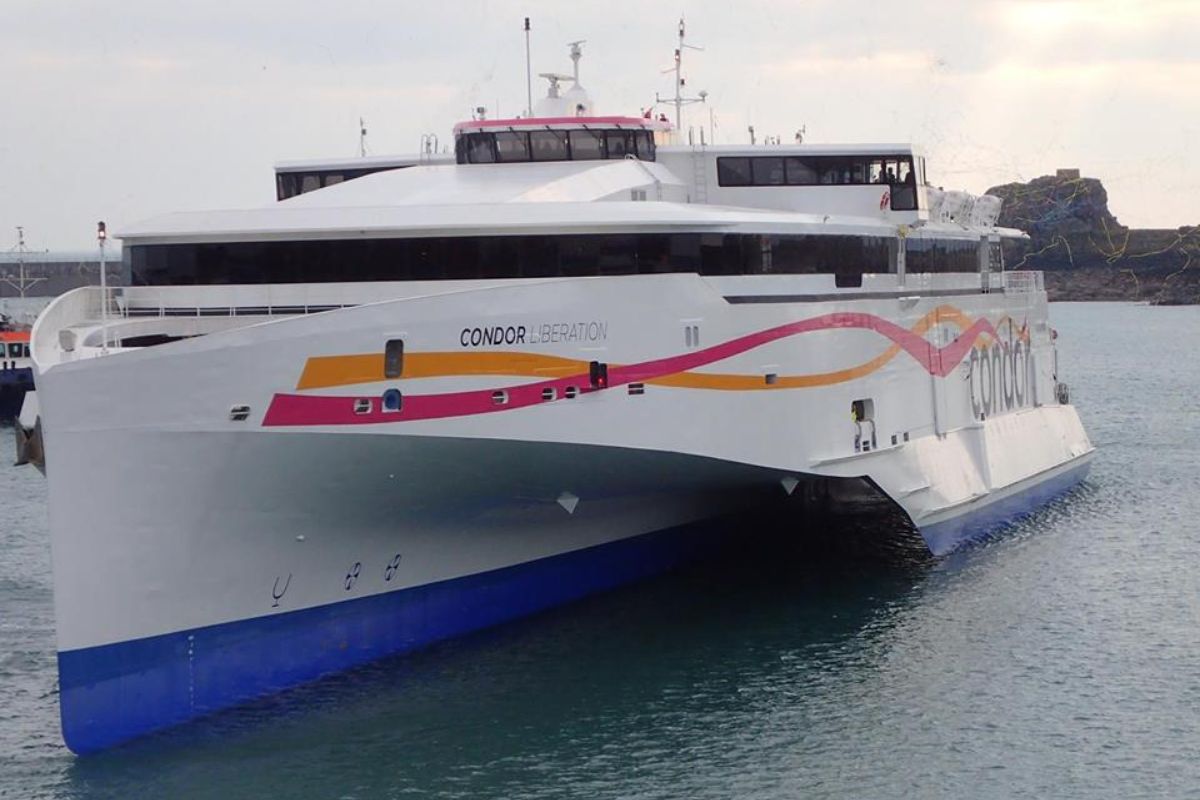 Condor has cancelled some of its weekend services because of the impending impact of Storm Eunice.
Winds of more than 70mph are due to batter the Channel Islands.
Freight and passenger sailings on the morning of Friday 18 February won't run.
High-speed crossings from Poole and St Malo on Friday 18 February and Saturday 19 February won't operate either.
Passengers on these services are being offered transfers to alternative ones.
A replacement Commodore clipper sailing has been scheduled from Portsmouth to the islands on Friday night, which will also call into St Malo onto Saturday.
Extra services are also running tomorrow (Thursday 17 February) because of the weekend disruption.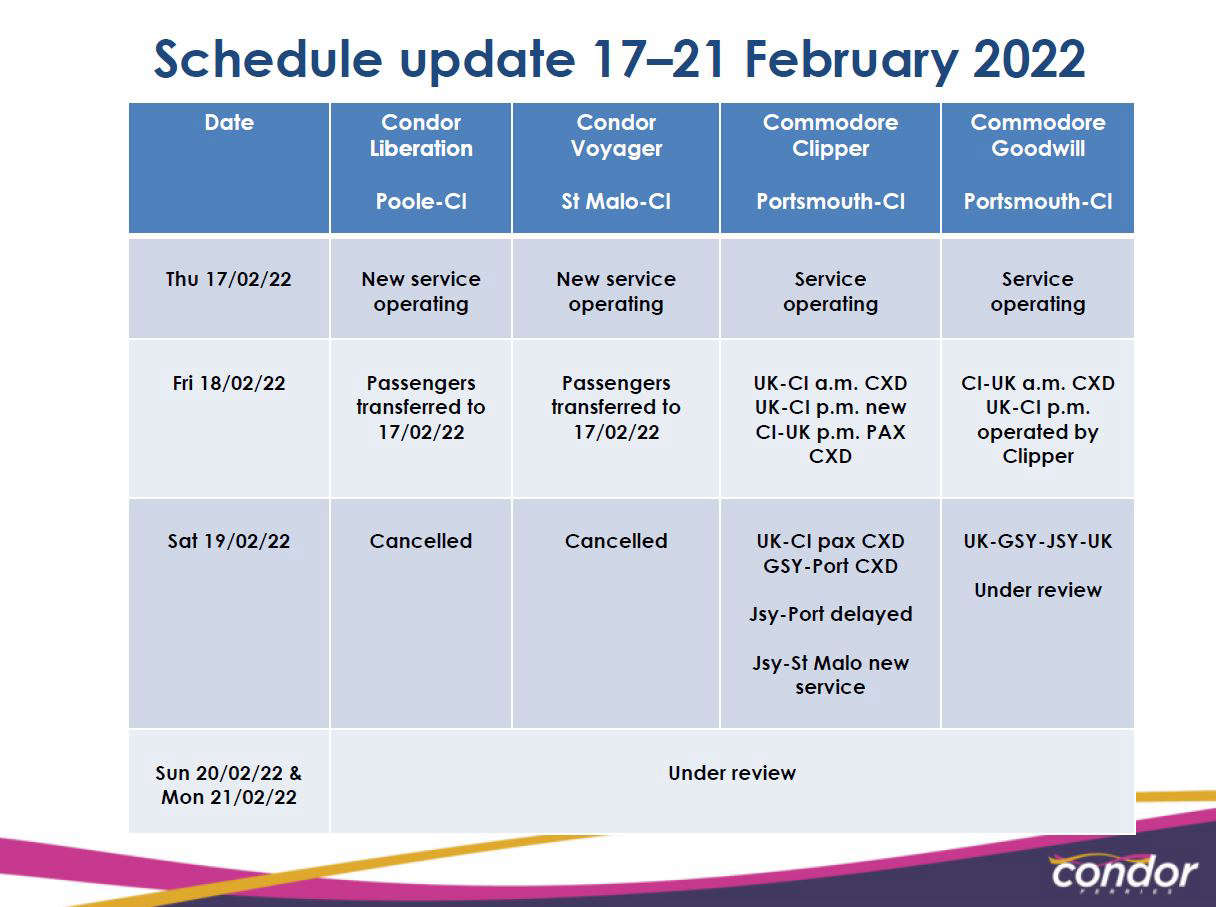 Condor Operations Director Elwyn Dop says they're doing everything they can to help travel to and from the islands at the start of the half-term holiday.
"The situation is evolving very quickly and the plans we have in place are designed to minimise inconvenience and delays to freight and passengers.
We know that weather is unpredictable and may change from the current forecasts, so we continue to assess the situation and will notify everyone over the next 24 to 48 hours of other plans.
All of our other services, therefore, remain under review until Monday 21 February."