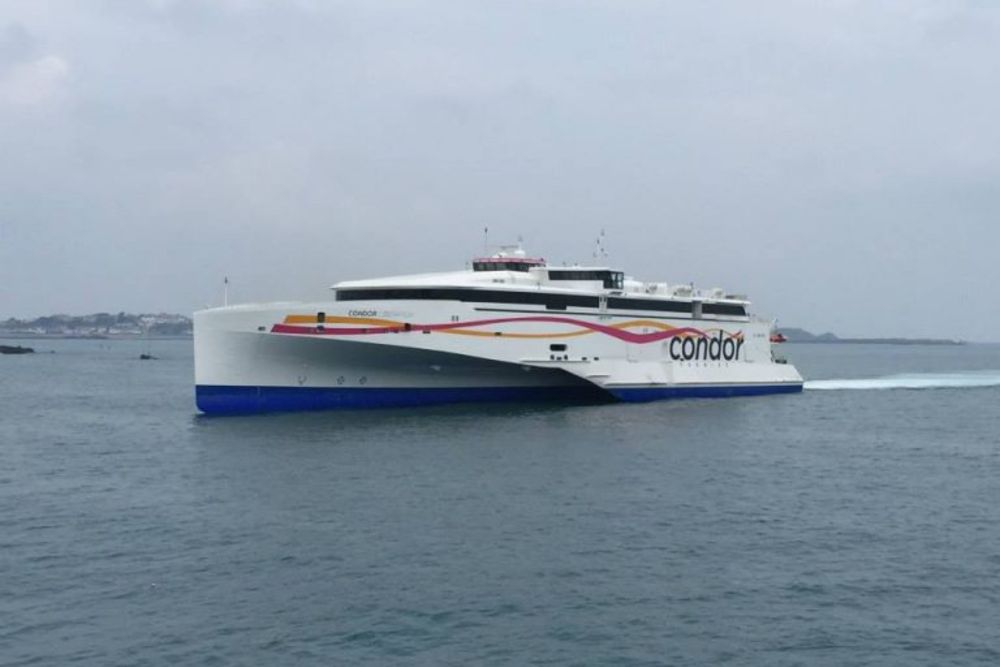 Bad weather causes changes to sailings
Due to forecast gale force winds and extremely rough seas in the English Channel, Condor has been forced to amend, cancel and add extra sailings this weekend and place some services under review.
With predicted wind speeds of up to 50 knots and wave heights in excess of 6m, which are outside safe limits for both high speed and conventional operation, the company has cancelled all passenger services on Saturday 2 November.
Sunday 3 November's Poole sailing will also not operate, but the Clipper crossing from Portsmouth to the islands and the Rapide departure from St Malo, are being reinstated due to a change in the forecast.
To accommodate those affected, Condor is transferring Saturday's passengers to Sunday and Monday and scheduling a new return service from the Islands to Poole on Tuesday 5 November. Elwyn Dop, Condor's Executive Director – Operations, says, 'We share our passengers' disappointment at the obvious inconvenience and uncertainty caused by this sustained period of atrocious weather, particularly at the end of the half term holiday.'
Additional staff in Condor's customer contact centre and port teams have been drafted in to notify and re-book travellers on alternative sailings where space is available.
Departures cancelled on 2 November are Poole/Portsmouth-Channel Islands and St Malo- Jersey/Guernsey and Poole and St Malo on 3 November. On 5 November, the additional Poole sailing has been re-timed to run Jersey-Guernsey-Poole-Guernsey-Jersey and so sail in reverse.