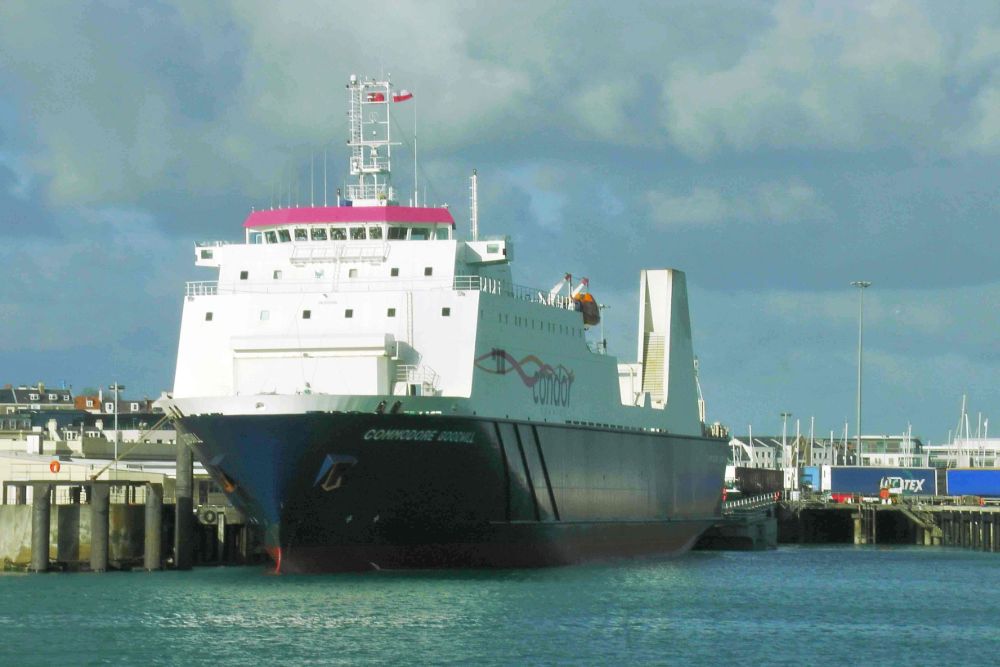 Condor is implementing more changes to its operations to ensure continuity of supplies to the Channel Islands after three freight ship crew tested positive for COVID-19.
There have been three positive Covid-19 tests onboard Commodore Goodwill and one suspected case.
We're told the crew members in question are well and have been placed in isolation immediately.
This has meant the Commodore Goodwill operated a single call to Guernsey this morning (7 January) and will sail to Jersey only tomorrow.
Condor says the planned replacement of the entire ship's crew is being brought forward to this weekend.
A new sterile working environment for freight will ensure no contact with any person onboard or at any of the ports.
Due to the rising cases of infections in the UK, both conventional vessels will become freight-only and any passengers currently booked onto the Clipper will be switched to high speed alternatives from Poole and St Malo.
Earlier this week, the ferry firm announced it was reverting to unaccompanied freight only onboard the Goodwill and that it would require all passengers of its ship to produce evidence of a negative Covid-19 test before travelling.
Paul Luxon, Condor Ferries' CEO, said: 'We take our obligations very seriously, so in line with our new policy that passengers now require evidence of a negative result within 72 hours of departure, we have heightened our safety protocols.
'These changes have been endorsed by Public Health authorities and we can provide reassurance that the lifeline service into the Islands will be maintained.'