Condor Ferries has joined a consortium developing and trialling a new zero-emission electric passenger ferry.
The Belfast Maritime Consortium is made up of technology businesses, public bodies and academic institutions working together to develop a new means of sustainable sea travel.
The prototype vessels are being developed by Artemis Technologies in Belfast, with Condor Ferries acting as the service operator during a trial passenger service.
It's due to run between Belfast's Titanic Quarter and Bangor Marina in 2024.
The new ferries are based on a hydrofoil design, allowing them to fly above the water reducing resistance while moving at high speeds.
Condor says the design means up to 90% less energy could be used compared to conventional ferries.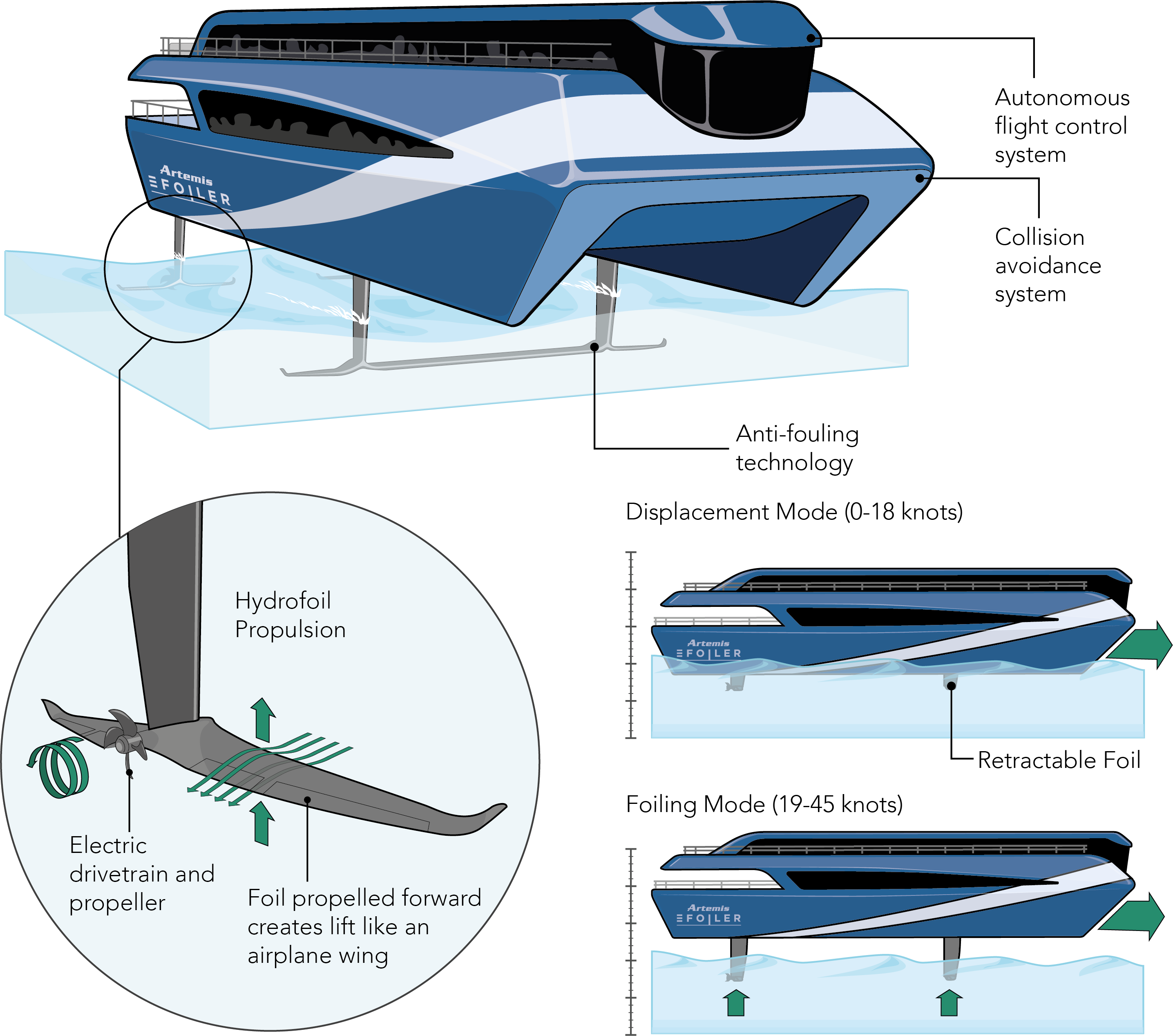 John Napton, Condor Ferries' CEO, explains why the company wanted to get involved:
"Condor and our shareholder CTI are looking to the future and this includes exploring ways of reducing our carbon emissions and finding ways to provide more sustainable travel solutions.
We are also acutely aware that international legislation may well impact all ship operators over the next 5-10 years so it is prudent to be involved in this exciting project now.
As an experienced ferry company, we are happy to accept the invitation to join the consortium and help develop this technology for commercial use."