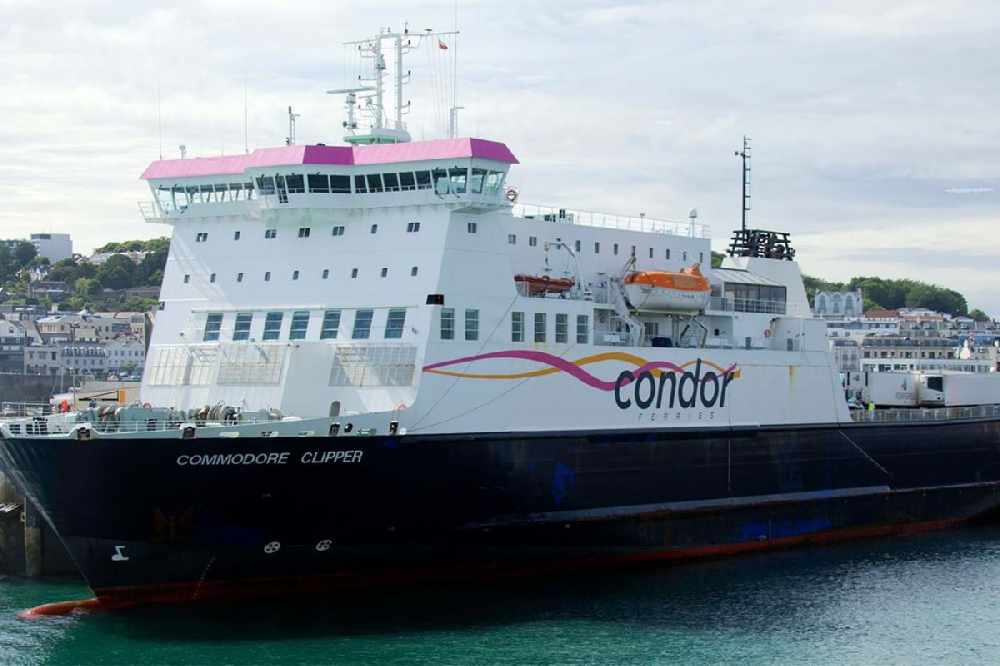 Credit: Condor Ferries
Condor passengers travelling out of Jersey and Guernsey won't need to show a negative coronavirus test beforehand from next Wednesday (31 March)
Operations Director Elwyn Dop says news that on-island restrictions are being relaxed has given the fery firm the confidence to remove that rule.
"Throughout the pandemic, the safety of passengers, freight clients, crew and staff has been of paramount importance, so this decision can be reversed if deemed necessary. We therefore remain in regular dialogue with the relevant authorities in our four jurisdictions on the border and travel restrictions.'
A negative test is still needed within 72 hours of travelling on the Clipper from the UK and France to safeguard freight supplies.
Condor had previously announced that passengers would not need to show evidence of negative test on its high speed sailings when they recommence on 21 May.
The company says strict protocols, developed 12 months ago, continue on board and heightened safety and hygiene procedures are also being maintained.
"Our change in policy has no bearing on the need for testing and other arrival requirements by Public Health authorities and passengers are advised to check the requirements for all countries to which they are travelling."