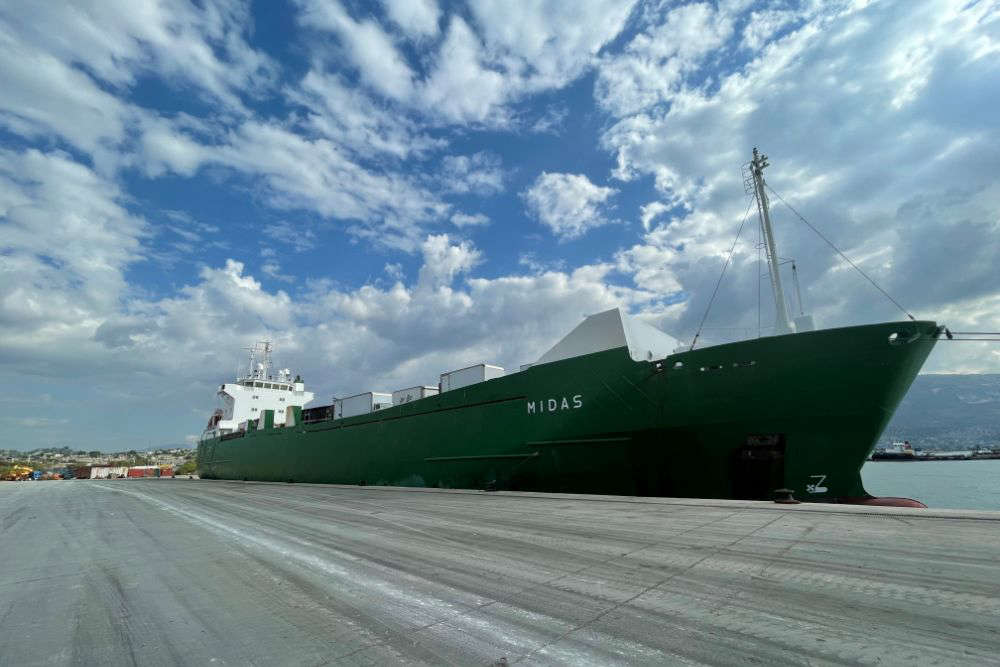 Condor trials a stand in for the Commodore Goodwill
Condor is currently sea trialling the MV Midas to see whether it can be used as a stand in for the Commodore Goodwill while it undergoes repairs.
The Midas is 108M long (324 feet) and was built in 1990 in Germany as a roll on cargo vessel.
The Marine Traffic website says it can carry 5873 gross tonnes of freight.
It's sailing under the Finnish flag.
The vessel is due into St Peter Port at 11am today (25).
Last week, Condor said the Goodwill had suffered damage to its propeller shaft while undergoing planned maintenance in Santander, northern Spain.
It's not known when it will be repaired and sailed back to the islands for service.