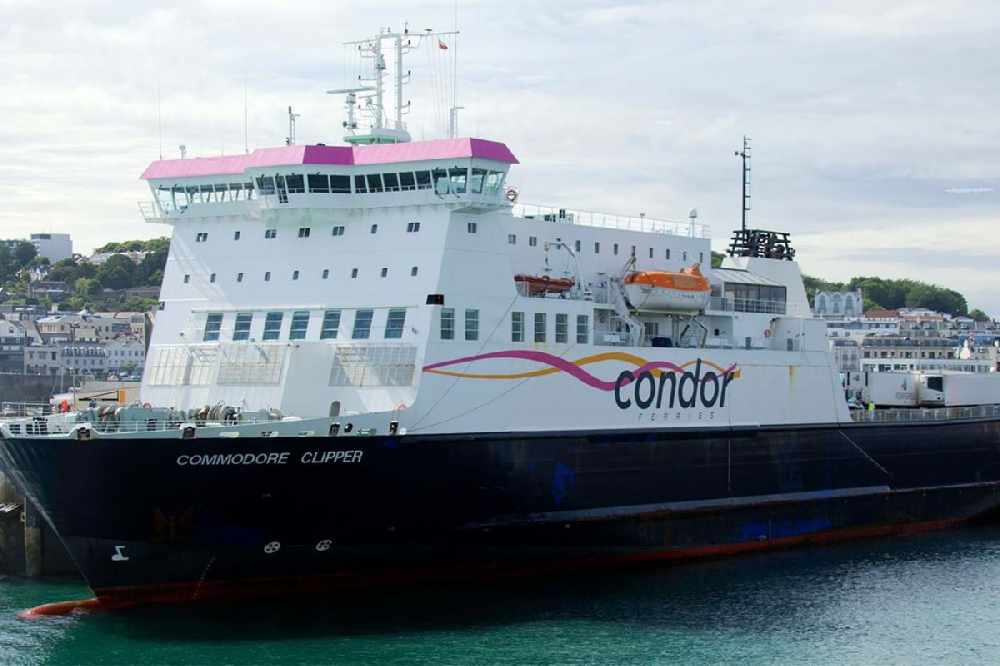 Credit: Condor Ferries
The Commodore Clipper will be a freight-only service for the next four weeks.
Condor says it is to ensure supplies continue to get to the islands during the coronavirus outbreak.
From Monday, there will be no passengers or their vehicles sailing on the Clipper.
CEO Paul Luxon says it is to make sure 'lifeline freight services are maintained'.
It is also creating a sterile environment for goods, meaning no personal contact with customers at its ports.
The ferry firm is looking at back up options for extra freight too.
Passengers due to travel on the conventional ferry over the period, which includes the beginning of the Easter holidays, can be moved on to the Liberation, or refunded.
Condor is also offering those who have decided against travelling the opportunity to amend their dates for free or accept a voucher to the value of their booking, valid for 12 months.