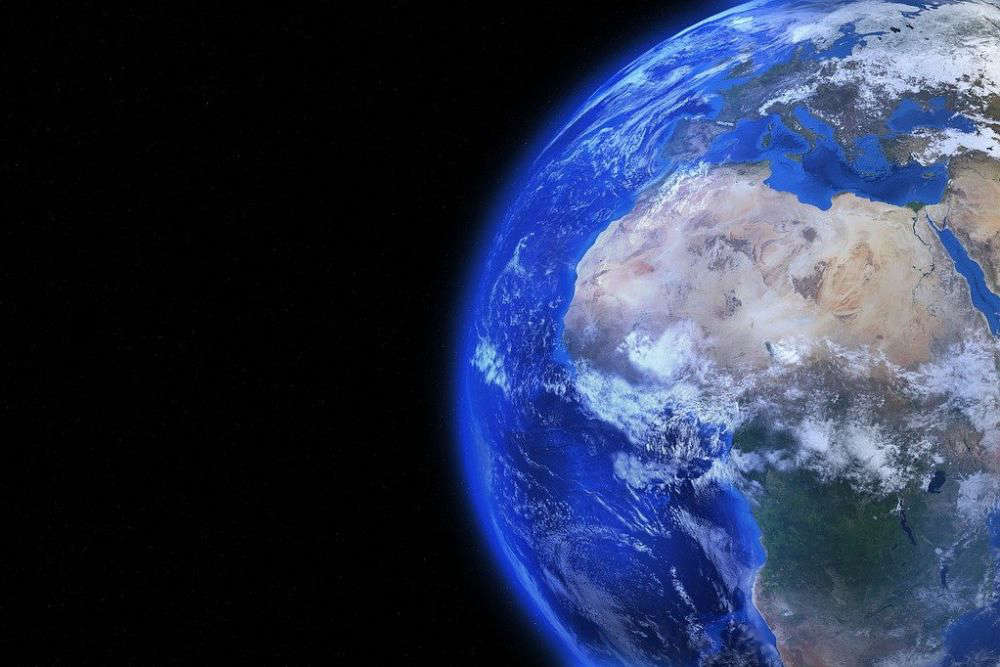 Leaders from the Channel Islands have met the UK Climate Change Minister at the COP26 climate summit Glasgow to agree to extending the Paris Agreement to the islands.
It sets the ambition to achieve a carbon-neutral world by the middle of this century.
Jersey's Senator Ian Gorst and Guernsey's Deputy Jonathan Le Tocq and their Isle of Man counterpart joined the Rt. Hon Greg Hands MP - recently-appointed Minister of State at the Department for Business, Energy and Industrial Strategy (BEIS) - to discuss the extension of the Paris Agreement.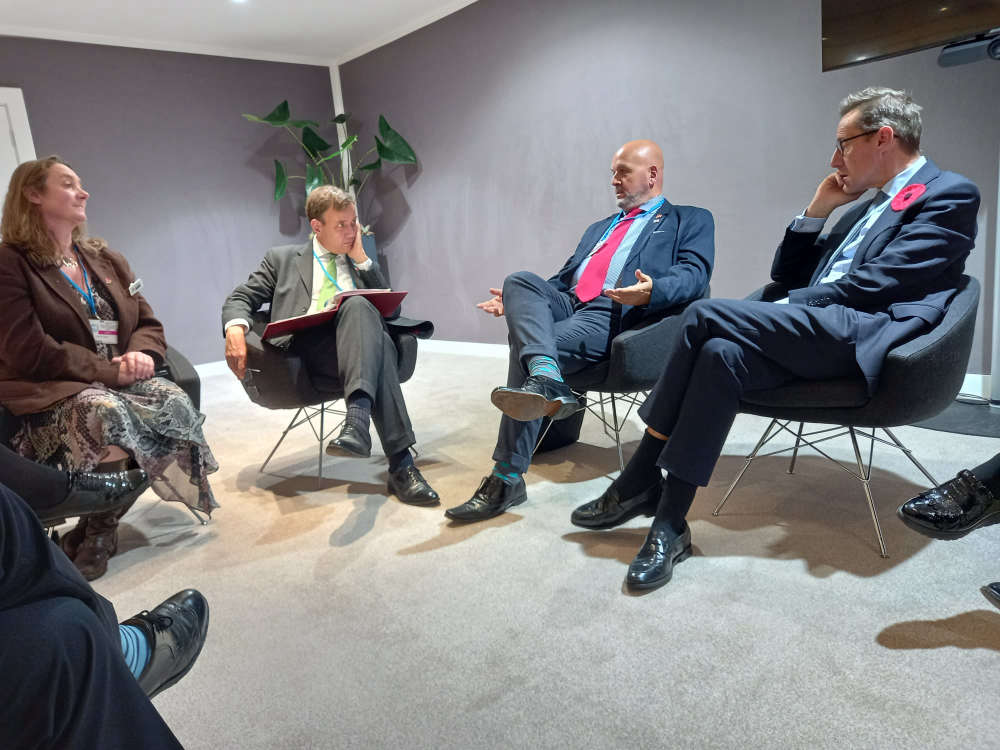 #COP26 #COP26Glasgow update @Govgg pic.twitter.com/fDY6YWYDDH

— Jonathan Le Tocq 🇬🇬 (@letocq) November 4, 2021
After the talks, Deputy Le Tocq told us how the Paris Agreement extension will now be progressed:
"This would need to pass through the Assembly. So, the reason it is 'in principle' is that the Assembly will probably need to vote on it. But the fact is, it's already in the Government Work Plan as one of the main key objectives and that has already been passed - so I don't think that is a major obstacle.
On what it will take for Guernsey to meet the targets, Deputy Le Tocq said:
"We've got to move away from the use of carbon, now we've been able to do that because of our cable link with France but sustainably, moving forward we will have opportunities with the right partnerships and the right technology to make use of the huge tidal power and offshore wind that is just around us.
"I saw a presentation today from Norway. They've invented the first electric ferry that operates effectively and cost-effectively. Now electric planes aren't quite there commercially as yet but they're not far off. Before we get to the place when we can do that there are other things we can do like carbon-offsetting which a lot of industry in Guernsey already does and that is something that needs to be considered more."
Both islands' Ministers have said although Jersey and Guernsey are small, they have their part to play in managing climate change though their domestic actions and through the international business they conduct.
Jersey's External Relations Minister Senator Ian Gorst says he's looking forward to furthering their joint working on climate and sustainability.
Grateful to meet with Minister @GregHands to mark the UK's intention to extend UK ratification of the Paris Agreement to the Crown Dependencies. We look forward to furthering our joint working on climate and sustainability pic.twitter.com/Azklj2jddT

— Senator Ian Gorst (@Ian_Gorst) November 4, 2021
Jersey's government is due to publish its Carbon Neutral Roadmap in December, with details of how it will spend an initial £23 million fund. This week it published which options for tackling climate change are likely to feature.