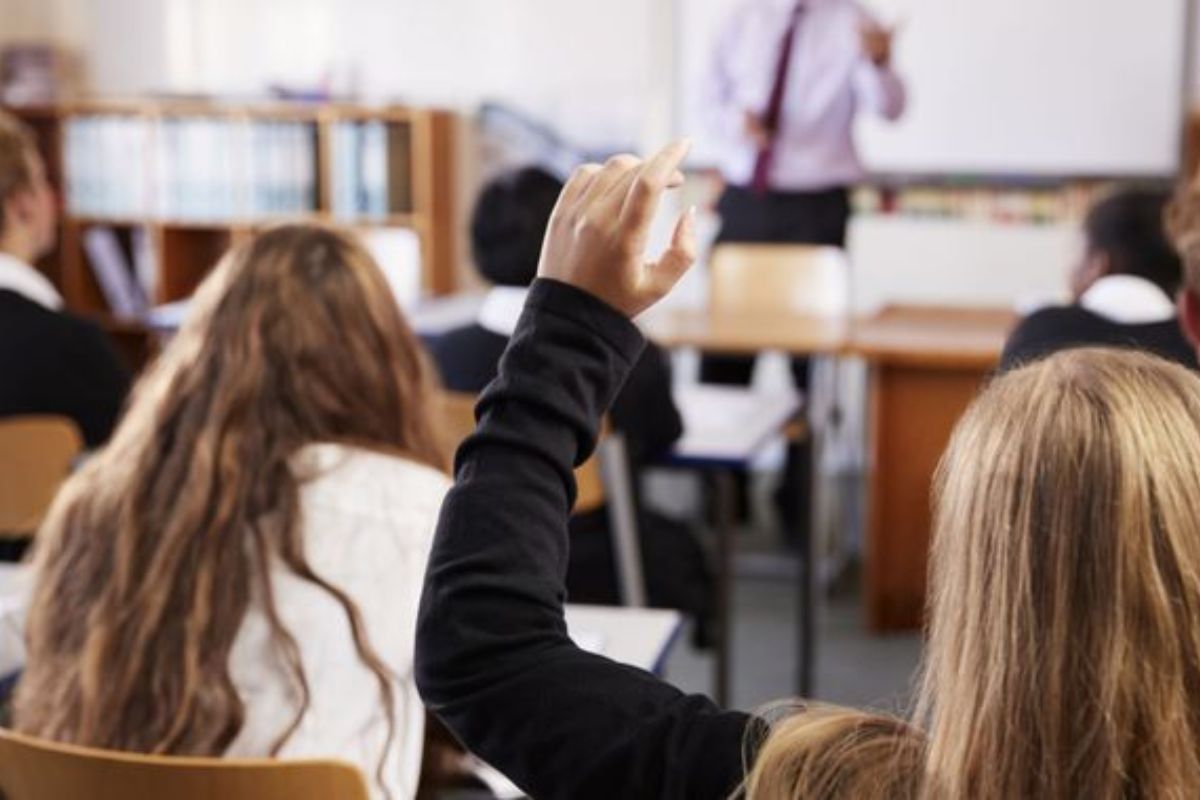 Most schools in Jersey will close at the end of this week.
Health officials announced they will shut on Monday 23 March and remain closed until at least the end of Easter holidays.
The closure could be extended beyond the end of the Easter holidays as the coronavirus pandemic continues.
Students' last day in their school or college will be Friday 20 March with two weeks of closure rolling into the two weeks of Easter holidays, meaning the earliest estimated return date for pupils in Jersey is Monday 20 April: https://t.co/cqV4cBHq1T#coronavirusjsy

— Government of Jersey (@GovJersey) March 18, 2020
Schools will remain open to students sitting exams in the summer - with each secondary school making their own arrangements to minimise disruption.
The Education Minister, Senator Tracey Vallois, says she'll be advising private schools and nurseries to follow suit:
"The decision to close schools has not been taken lightly. This will clearly have consequences for students, their families and the wider community hence our considerations around targeted support and advice. This is a proactive health protection measure, taken in the best interest of the public and wider island community to assist in the effort to contain the threat of COVID-19.
"I appreciate this is an extremely challenging time for everyone. However, I cannot emphasise enough the importance of reinforcing the messaging around health advice from the Government of Jersey, including regular handwashing, and to read the new advice for parents and carers, when available.
"Abiding by these measures will save lives."
Following this advice, the Parish of St Helier has decided to close Westmount Day Nursery from Monday (23 March).
"In these challenging situations, we have to make difficult decisions for the benefit of the public and Island community. I appreciate the problems closing our nursery will cause for parents, but we must do all we can to contain the threat of COVID-19 and act on the best advice of our Island's health professionals." - Constable Simon Crowcroft.
The government has issued advice to parents to help them explain the coronavirus situation to children:
don't be afraid to discuss Coronavirus with children
not talking about something can actually make children worry more
help children feel informed and get fact-based information
be age-appropriate with the information
very young children need brief and simple information
allow children to ask questions
children and young people are receiving information from schools and discussing with their teachers
do your best to answer questions honestly and clearly
be reassuring
it is okay to feel worried but it is better to talk without alarm
give children extra attention and time to talk if and when they want to
remind children with facts that very few people in Jersey have Coronavirus and in other places the vast majority of people with the virus recover fully
focus on how to stay safe
remind children that they are taking care of themselves by washing their hands with soap and water for 20 seconds (or the length of two "Happy Birthday" songs)
sticking to routine at home is very important – having regular meal times and bed time routines are an essential part of keeping children happy and healthy
keep talking and tell children that you will continue to keep them updated as you learn more

The Children's Commissioner has called on the government to make sure that young people's rights in education, healthcare and other vulnerable areas are protected amid the coronavirus pandemic.
Deborah McMillan says she's particularly concerned for parents and carers on zero-hour contracts who coudl be laid off and families who can't afford to see a GP and rely on foodbanks.
She also stresses the need to stay well-informed on the latest information, to 'avoid unnecessary anxiety';

---

Coronavirus Advice
If you think you might have the virus, you should self-isolate and call the Health Department's coronavirus helpline:
01534 445566
It's open every day between 8am and 8pm. Calls outside these times, or when the line is engaged, won't be answered straight away - but we're told to leave a message and Health officials will call you back.
Please don't visit your GP or the Emergency Department at the General Hospital if you think you have the virus.
Coronavirus symptoms are similar to that of the flu - a combination of a cough, fever and aching muscles. If you've had any symptoms, even if you haven't travelled abroad, we're being told to self-isolate until they clear up (for a minimum of seven days).
Anyone who has come into contact with a person confirmed to have the coronavirus should stay in self-isolation for at least 14 days.
All the latest information can be found on Gov.je.