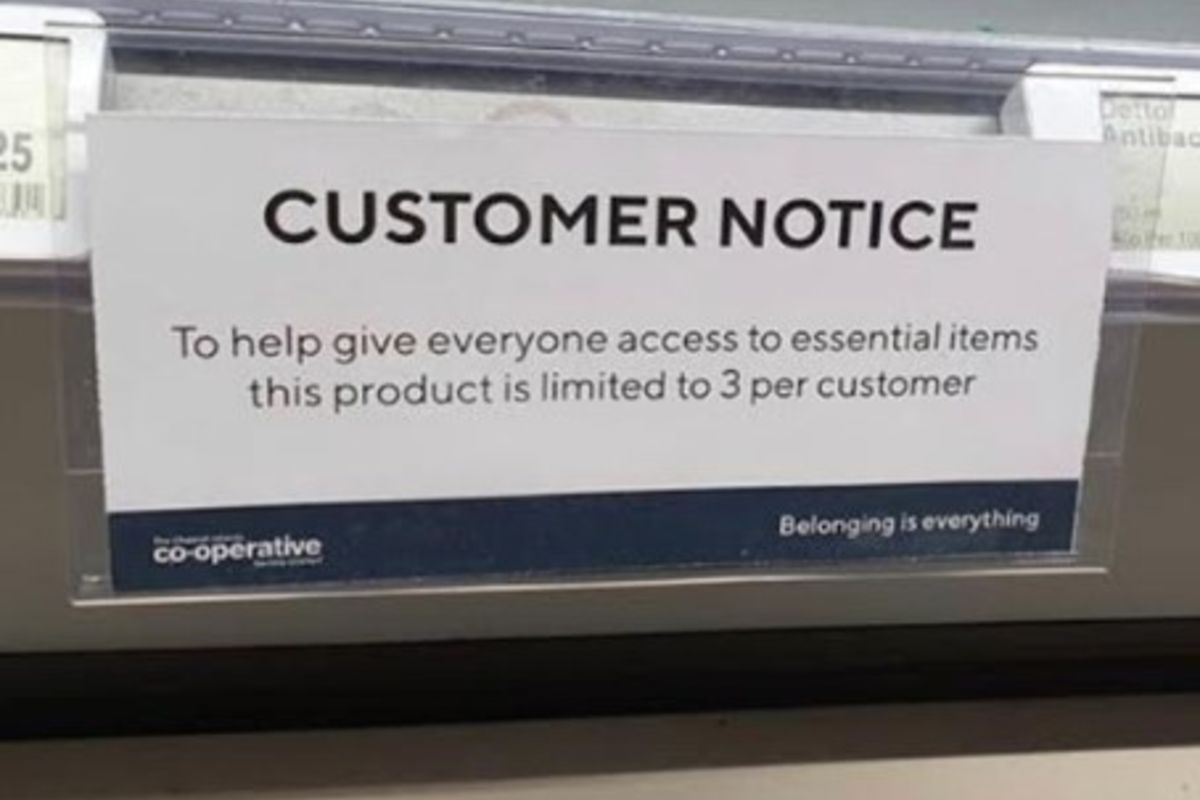 Restrictions are being placed on buying essentials at some Jersey supermarkets because of coronavirus.
The Co-op is among retailers limiting the sale of some items - including soaps, hand sanitizer and toilet rolls following a surge in demand.
It's reporting a 50% rise in toilet roll sales, and some shelves have been stripped bare following news of the spread in the UK of the disease and confirmation that the outbreak has reached the Channel Islands.
There is one case in Guernsey and one in Jersey.
Acting Chief Executive Mark Cox says they are limiting how much customers can purchase - with essentials restricted to three per person.
"What we want to do is make sure that people can buy what they want, when they want - and particularly for those that are vulnerable in the community that perhaps don't have the storage facility at home or don't have the income to be able to bulk-buy. We are keen to make sure we have enough products to support those people as well."
He says most customers have accepted the limit, but some have objected.
"We have had a couple of incidences where customers have caused problems for colleagues in stores, and I would urge people to understand the reasons why we have restricted products. We are confident that we have got more product coming into the islands on a daily basis, as have the other supermarkets, so there really is no need for anybody to panic."
He expects that demand will plateau 'relatively quickly' given the items that people have already purchased and are storing at home.
Sandpiper CI has said it has also increased its stocks of products in high demand.
Earlier this month, the Co-op said it would offer a home-delivery service to vulnerable islanders forced to self-isolate because of Covid-19.