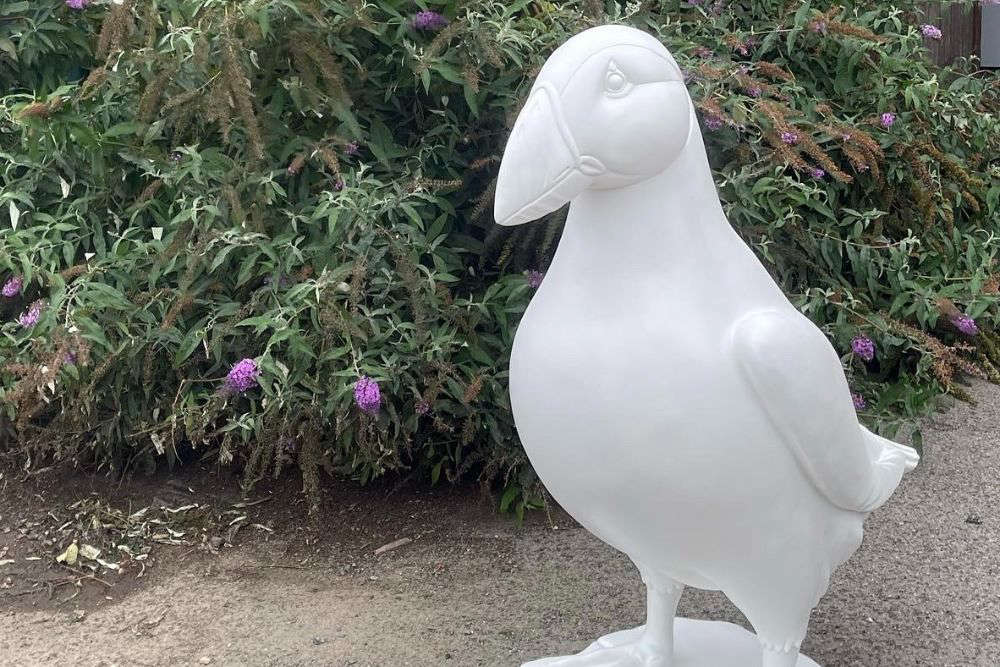 60 fibreglass puffins have arrived in Guernsey for next year's sculpture trail. Now help is needed to deliver them around the island.
The blank-canvas birds will soon be handed over to the artists and community groups who will design and decorate them.
They will be placed at various locations from April 2023 for the 'Puffin Parade'.
The sculptures will then be auctioned at the end of next summer to raise money for Autism Guernsey and the GSPCA.
Condor Ferries and Ferryspeed has helped bring them safely to Guernsey's shores, but help is now needed to deliver the four feet high birds across the island.
"The Puffins have arrived on island and we take care of the last 24 on Friday before we need to get them out to the artists."
Once all are delivered with a huge thanks to Condor Ferries and Ferryspeed, we are looking for help of a Puffin Postie that can help deliver them in a van to each of the artists to be decorated which Norman Piette have kindly helped donate some of the paint." - Steve Byrne, GSPCA.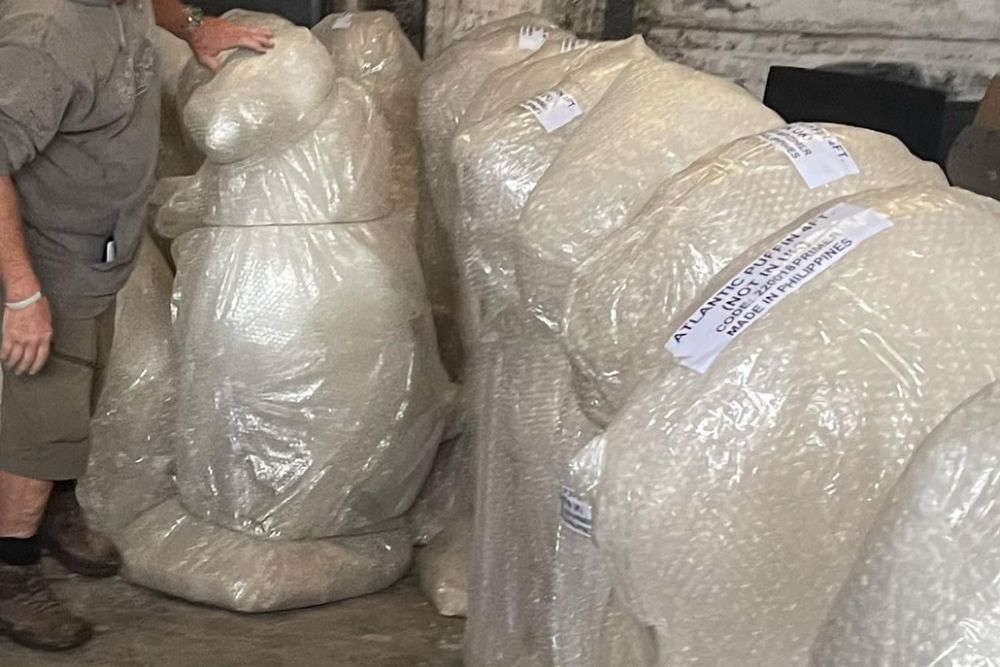 A few of the birds are still looking for a sponsor. It costs £1,000, which covers manufacture and transport costs.
"They really look amazing as they are, but we are really looking forward seeing what the artists do to decorate them.
If you are interested in getting involved do get in touch with Mandy at Autism Guernsey and myself and be part of the Puffin Parade which will start in the next Puffin arrival month."
A new Puffin Parade website has gone live with more details.