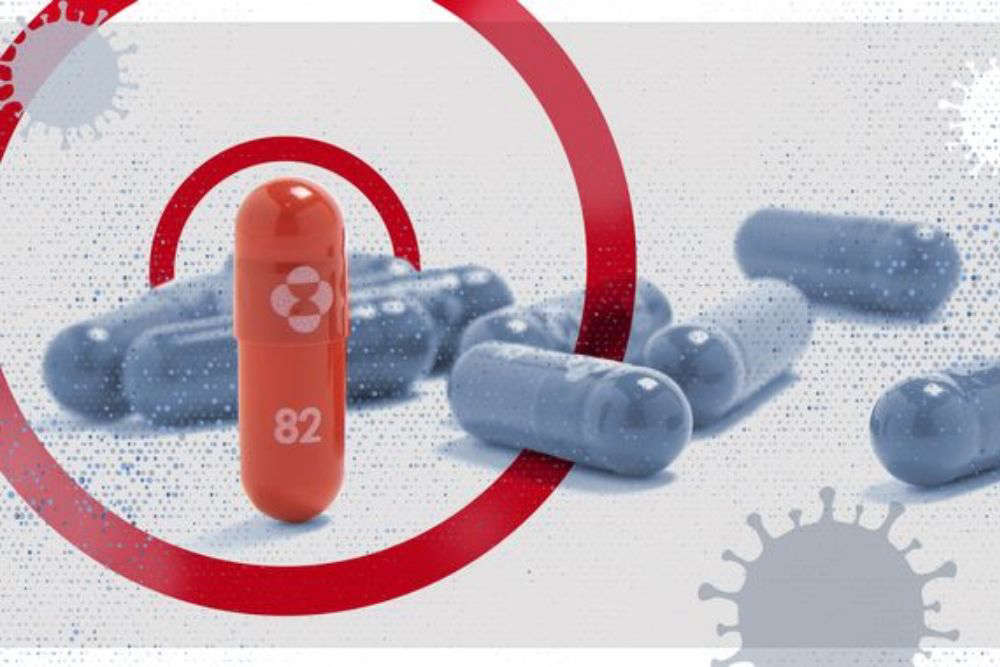 Officials in Guernsey will recommend that some people who have Covid-19 take the antiviral tablets to help prevent hospital admissions.
In the UK, Molnupiravir will be taken by those who have tested positive and have at least one risk factor for developing severe illness, such as obesity, being over 60, diabetes or heart disease.
It works by stopping the disease from multiplying in the body, keeping levels of coronavirus low.
The drug should be taken as soon as possible following a positive test and within the first five days, according to the Medicines and Healthcare products Regulatory Agency.
Medical Director Dr Peter Rabey says that he hopes Guernsey will receive supplies of the medicine soon.
"We have been aware that this new drug was on the horizon and it looks like an exciting development to help keep people with Covid-19 out of hospital.
So far we have adopted all NICE-approved treatments for Covid, and we hope to get access to this treatment too in due course. We await with interest details of the roll-out, which is likely to be available to patients in the NHS in the next few weeks."
Dr Nicola Brink, the director of Public Health, says that who it will be given to and when is not a matter for her to decide.
"There are a number of new medications that are becoming available and this is one that Dr Rabey will consider as part of the management of people with Covid on the island."
The UK has ordered 480,000 courses of molnupiravir so far.