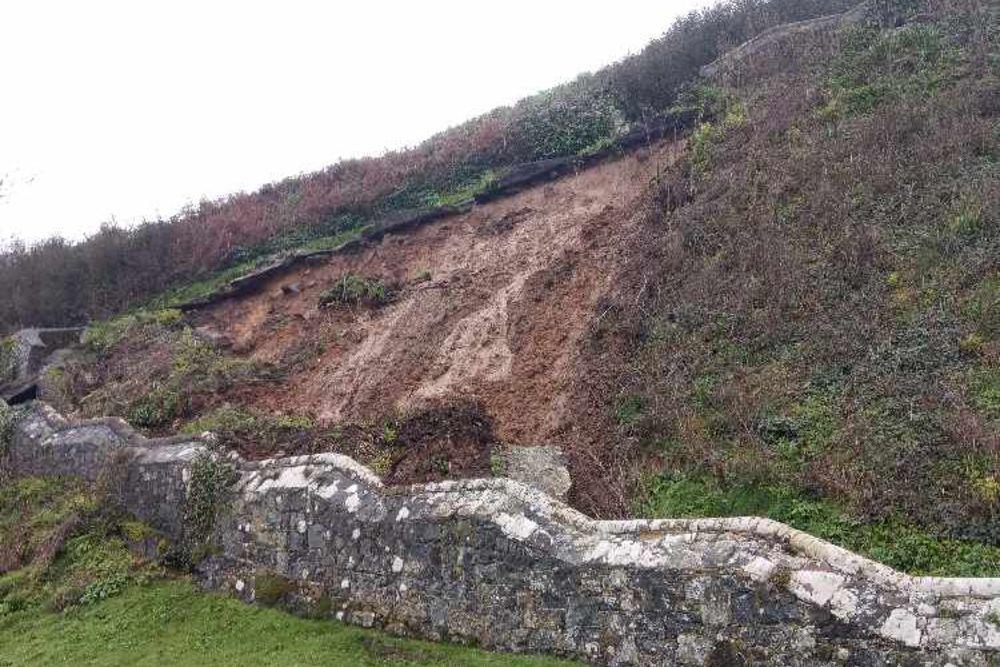 We're being advised to avoid the steps from the Aquarium to the Clarence Battery.
It follows a substantial landslide that has covered the steps and blocked the route. It subsided between the 4th and 5th of this month and has caused serious damage and made the route impassable and dangerous.
The steps and granite walls have all been damaged and States Property Services Engineers are inspecting the situation today.
If we're wanting to walk this way we're being asked to take the cliff path between Clarence Battery, Belvedere and Val de Terres instead.
All other cliff paths are being assessed following recent heavy rainfall. A number of soft cliffs and roadside banks are expected to be unstable as well. We're being asked to stay vigilant when walking below cliffs at Fermain, Moulin Huet, Petit Bot and Portlet due to loose clay and small stones.