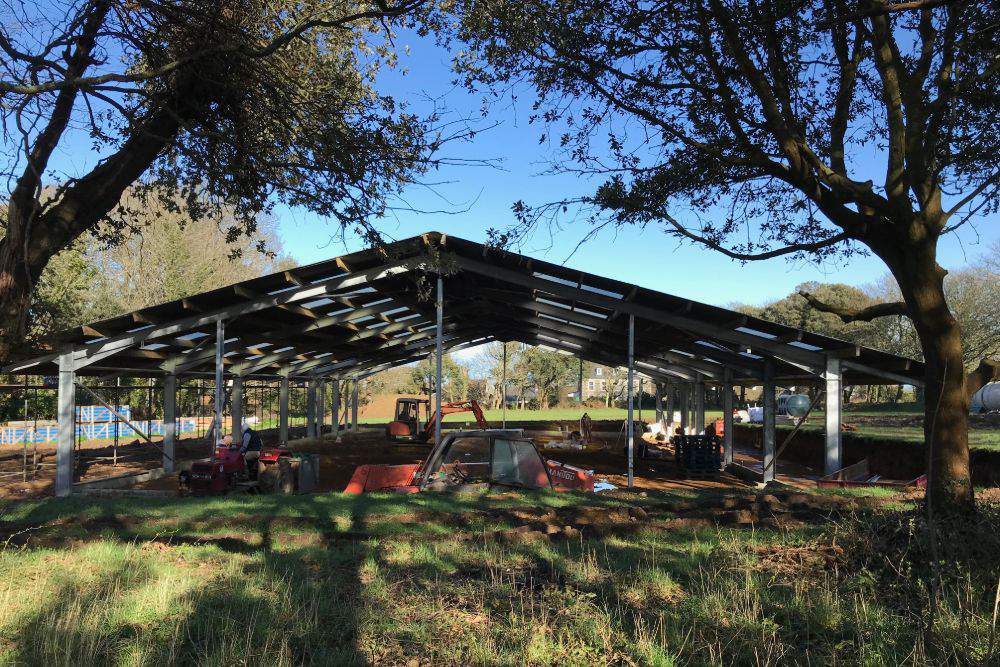 A crowdfunding appeal has been launched to help the Sark Community Dairy get set up for this summer.
Sark's new farmers Jason and Katherine Salisbury are preparing to relocate from Suffolk to run the Sark Community Dairy.
They'll be keeping a small starter herd of 16 Guernsey cows to supply the island with enough milk for its 500 residents and visitors.
It will also supply cream, butter and cheese to homes, hotels, restaurants and cafes.
Jason, who hopes to start producing milk in July, says he excited about creating a sustainable, self-sufficient future for themselves and for Sark:
"Really, all we're doing is just providing the animals and some of the infrastructure there - in order to produce milk for the island. I'm really keen that the community gets involved with it as well. I want to do farm tours, I want to show the people how animals are milked, and there's a viewing gallery going in for instance, and I want to show people where their food comes from."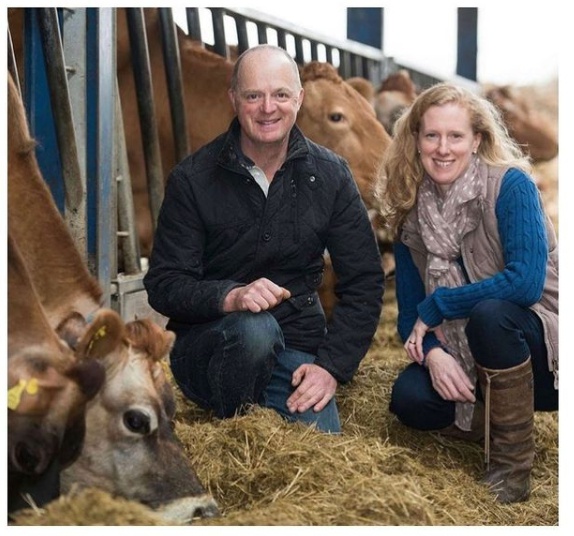 The creation a dairy aims to reduce food miles, cut waste, create new jobs and opportunities for young people to learn skills, and provide a visitor attraction and learning centre.
Construction is underway, but the crowdfunding appeal has been set up to raise the rest of the money needed to complete it because fundraising activities have been disrupted due to the pandemic.
The budget is £480,000. £230,000 has been raised so far.
A donation page has been set up and already received almost £1,000 in pledges.
People can choose to donate small sums, or for a £1,000 donation they will have their name engraved on to its 'Legendairy Wall'
"Please help us to complete this bold project and make a sustainable future for our little community. Donate what you can to this crowdfunder, retell our story to your friends, share the joy of making it happen.
You will have two more good reasons to visit the 'jewel of the Channel Islands': a warm welcome at the new dairy farm – and the heartfelt gratitude of our small community."
Jason is looking forward to getting started but admits the logistics of getting to Sark during the pandemic have been a challenge.
"Every time I go, I need to be isolating. So, my first trip I'm probably talking on mid-May-ish. Then, I have to isolate. Then, I have to come back, reload, and then go back to Sark again, and then re-isolate again. I think I've worked out I need to be in isolation for about 36/38 days, something like that, in order just to get my gear from here, over there."