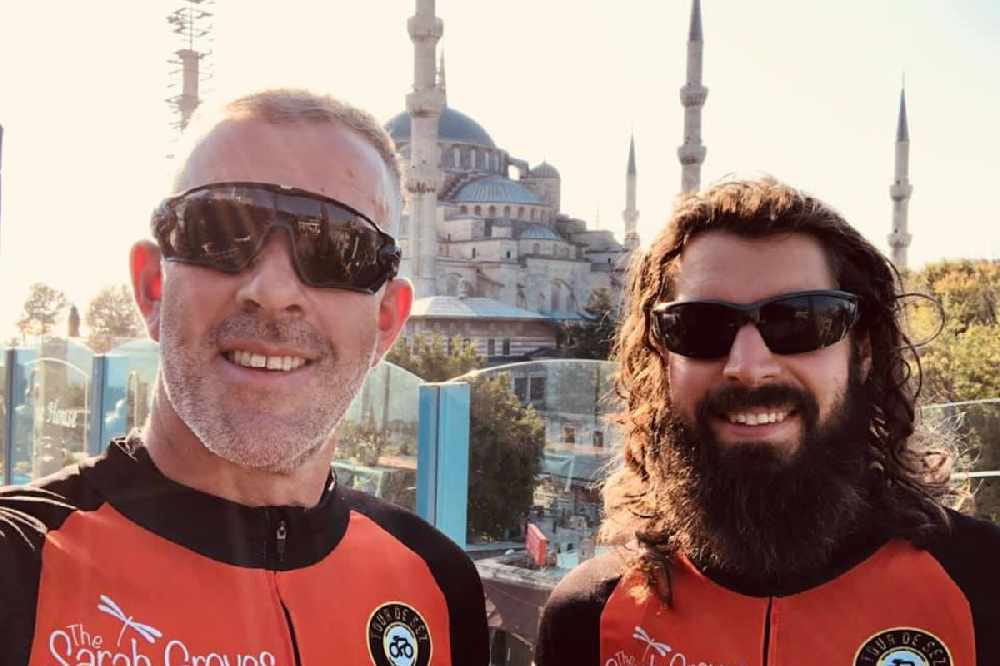 Gary Hooks and Leon Howard arriving in Istanbul.
Gary Hooks and Leon Howard together with their support vehicle driven by Damian Bent, are back in Guernsey after cycling to Istanbul.
Since their departure on 13 September, they have cycled to Rome and then on to Istanbul.
Their statistics are impressive – they covered 1,469 miles in the saddle and climbed 93,894 feet - over three times the height of Mount Everest.
The journey was not without incident – they had two breakdowns in the support vehicle – one of which was terminal, and they fell foul of the Bulgarian authorities by crossing an illegal border between Greece and Bulgaria.
This resulted in an overnight stay in a Bulgarian jail and a fine of 100 Euros each.
Despite these major setbacks and twenty-four hours later than planned, their journey was successfully completed on 3 October..
The first part of the journey had taken them to Rome as the planning and feasibility phase of the upcoming 2021 Tour de Sez.
Funds raised will benefit the Sarah Groves Foundation.