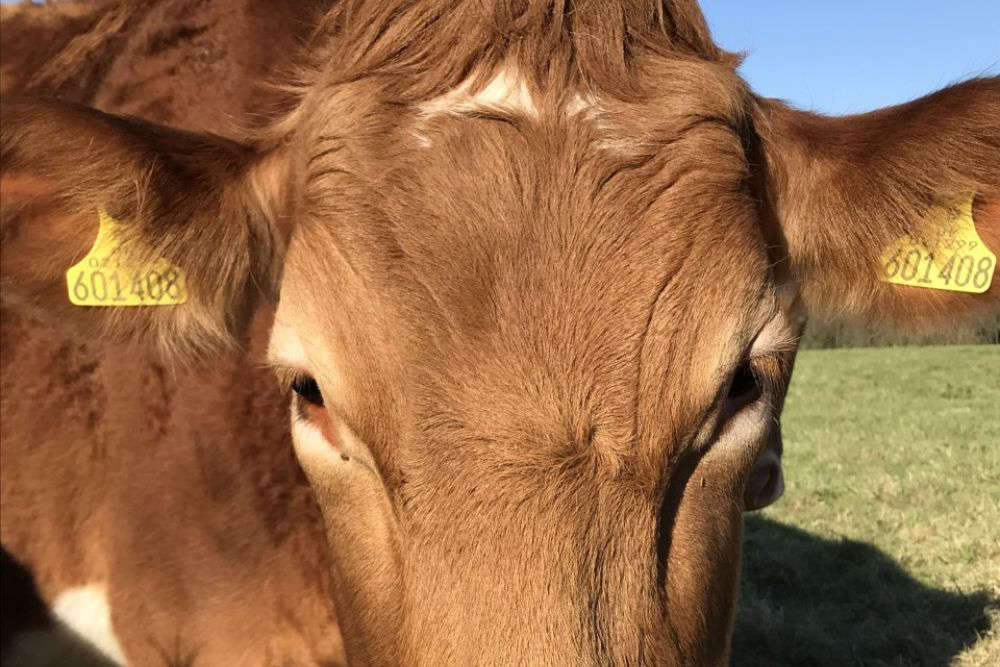 Emergency States aid package of nearly £500,000 given to farmers to keep the industry afloat.
Farmers have been thrown a lifeline by the States after making sustained losses and warning many could go out of business.
Dairy farmers blame the sustained increases in feed and fertiliser prices, caused by the war in Ukraine.
'Agri-inflation' in Guernsey is running at 38% while the RPIX figure for islanders is 7%.
Guernsey Farmers Association president, Michael Bray, says as a result, they're losing on every litre of milk they produce:
"An independent report done by the Dairy Group, which looked at farming finances, figured out that dairy farmers were losing between 14p and 15p on every litre of milk that they were producing. Farmers were propping it up by using their own cash reserves but subsequently we're getting ourselves into a bit of a hole."
In addition, he says the dry summer has meant grass is less abundant and cattle are already eating into their winter feed reserves.
The emergency funding of £486,000 will come from the Budget Reserve and will help farmers pay for essential cattle feed and fertilser.
Deputy Lindsay de Sausmarez, the president of the Committee for the Environment & Infrastructure, says the States have to act:
"We're at a critical point for dairy farmers and we face a real risk of losing more farms, to the point that the sector as a whole may never recover and if we don't act, we could very quickly see the end of dairy farming in Guernsey. That is no exaggeration."
Michael Bray says morale was low but the payment is helping:
"The backing that we're seeing is a morale booster, it's picked everybody up over the past week. But we've been rock bottom for the last six months. It's been really tough."
Deputy Peter Ferbrache, president of P&R, says there now needs to be a focus on how to keep the dairy industry going:
"We must look at how we make the dairy farming sector as sustainable as possible, balancing farmers' costs with keeping the price of our milk, which is a much-loved high-quality product as well as a household staple, at least reasonably affordable for Islanders. But the situation right now has quickly become very urgent."
Michael Bray says dairy farmers look after the countryside and protect the Guernsey breed:
"Losing the Guernsey cow from Guernsey would be, you know, we've all failed on that, every member of society in Guernsey. If we don't have a Guernsey cow on Guernsey, we've got a real problem facing us. Our cows look after the countryside."