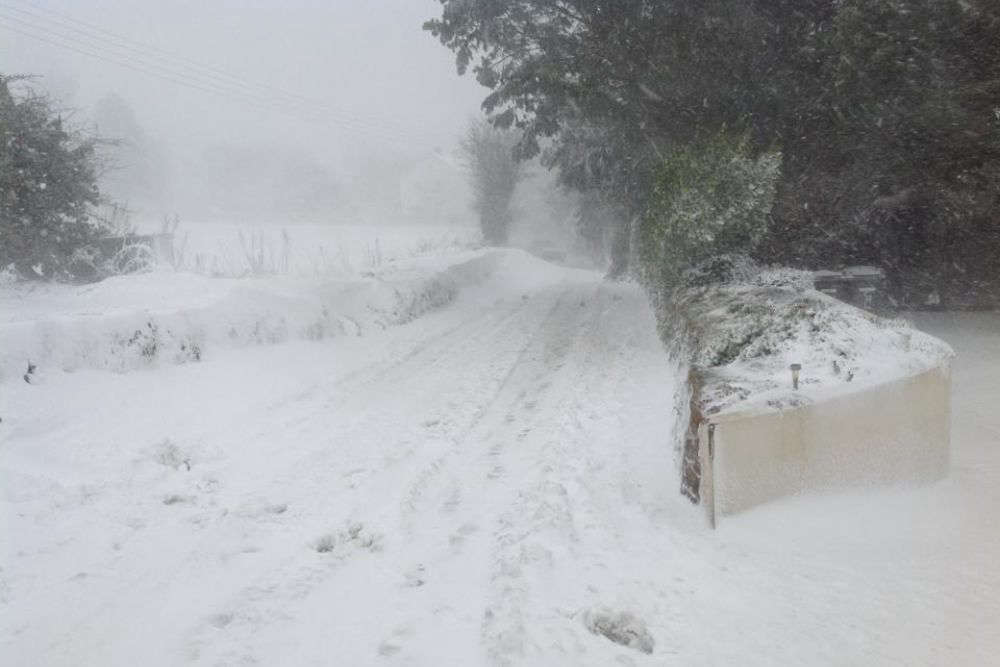 Ten years ago the Channel Islands were blanketed in snow following the most significant snowfall in three decades.
It's been 10 years since that great snow storm of 2013.
Islanders will recall life coming to a virtual standstill as roads were blocked, fights grounded and schools and numerous businesses were closed.
Cars were abandoned as driving conditions became increasingly treacherous.
The snow began to hit on Sunday 10 March and into the early hours of Monday 11 March, with flurries building up throughout the day.
Sophie Bird was a TV weather forecaster at the time:
"Steadily but surely we saw this increasing depth of snow. I seem to remember on the 10th we had 10-12 millimetres, but on the 11th we had a whopping 54 millimetres! It was freezing during that March period a decade ago. We had force 7 winds, visibility was below 100 metres and horizontal snow.
That day (Monday) I walked from my home in the north of the island down to our old La Pouquelaye studios. It took 2.5 hours because the roads were completely cut off.
Trying to forecast for the day was pretty challenging because it was changing all the time and the weather conditions were getting worse."
In Jersey, about 20 power lines were knocked out leaving around 200 homes without electricity. Engineers called in to make repairs said they were facing the worst conditions since the Great Storm of 1987.
More than 14cm of snowfall was recorded, beating a previous record held since 1962 of 9cm. There were drifts of up to eight feet in places.
Severe gale force winds and blizzard conditions brought down numerous trees. A couple were trapped beneath one on the Railway Walk in St Brelade.
These YouTubers documented the snow event in the Channel Islands.
The freezing conditions in the Channel Islands drew national media attention because of the unseasonal temperatures: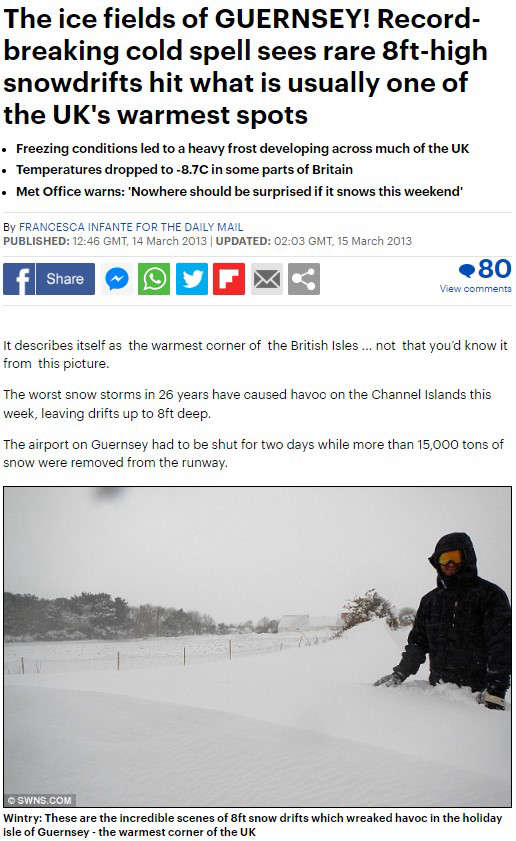 The most prized item for children was a tobogan or sledge, as youngsters rushed to take advantage of three days of classroom closures with a rare chance to play in the white stuff.
Snowman-building almost became a national sport as photos of frosty creations appeared across social media.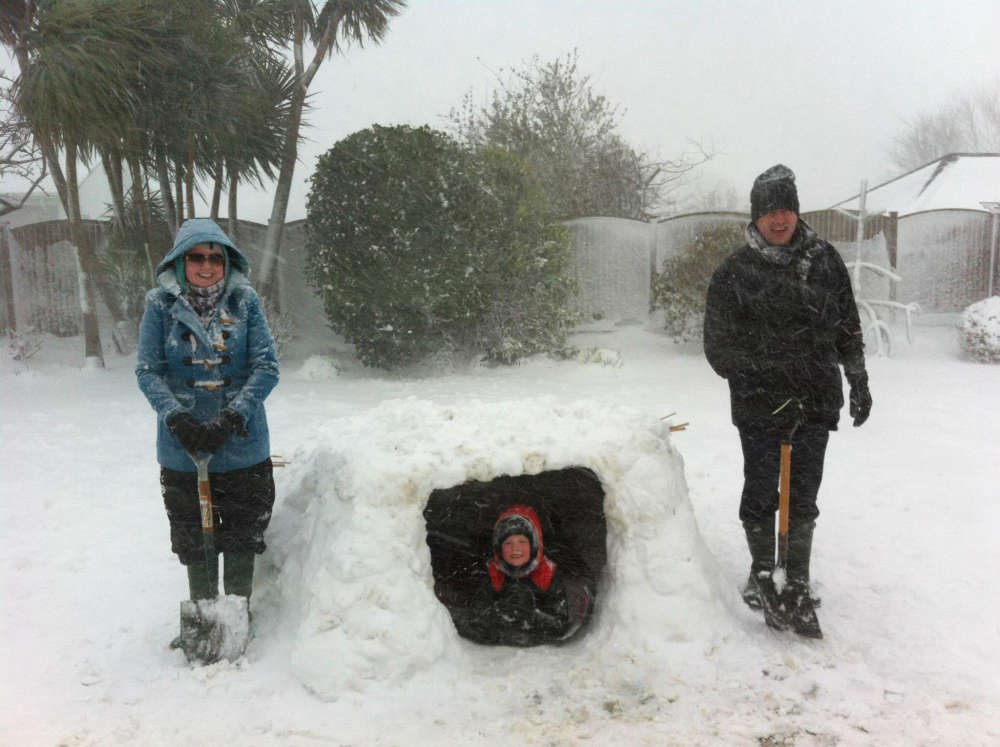 The clean-up operation continued into the following week, with thousands of tons of snow cleared and more than a hundred fallen trees removed.