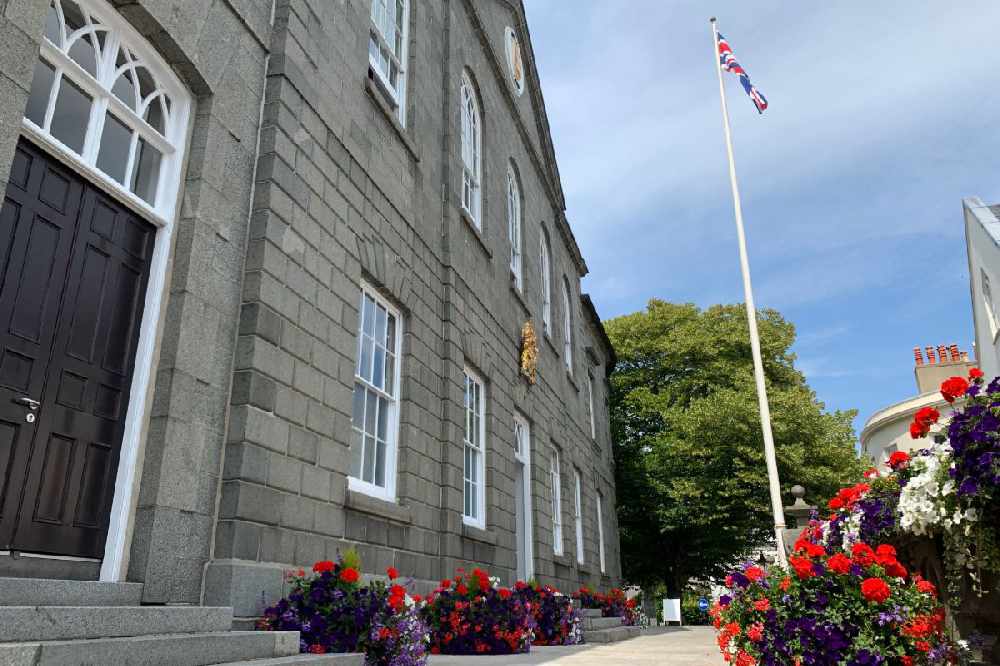 Guernsey is predicted to be £56.2m a year in the red by 2025.
The States of Guernsey has published its forecast for expected revenue and expenditure for the next five years.
It says the pandemic has exacerbated pressures on public finances.
"People will understand that a lot of money has had to be spent on business support and so on during Covid." says Treasury Lead for Policy & Resources, Deputy Mark Helyar.
"We're now looking at our budgets moving forwards for the next 5 years or so, and highlighting to the public and States members that we really don't have a lot of room for spending money on new services."
Revenues are forecast to increase, but not by enough to match spending levels.
The States says that if it hopes to meet its capital programme commitments and invest an average 2% a year of PDP into infrastructure it will continue to see an overall deficit in general reserves.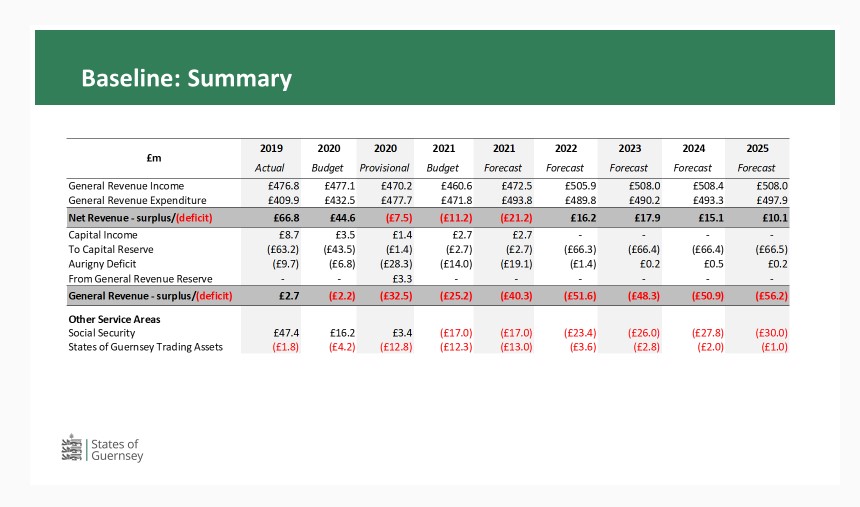 The Policy & Resources Committee is warning the figures have short-term implications for spending in this political term.
It says they also need to be considered in the contest of longer-term challenges such as the ageing population and related increase in spending on health and pensions.
"The fewer people that we have working means that less tax is paid and at the same time it's a 'double-whammy' because if you have a larger elderly population there is more need for support services and that's one of the problems we are trying to solve." - Deputy Helyar.
The Committee is continuing to prepare a Tax Review which will be published in September.
Chief Minister Deputy Peter Ferbrache says the States have reached a crossroads:
"There are 63,000 people in Guernsey and around 65,000 in the Bailiwick and we're trying to do things that the UK were doing and they've got a massive national debt. I didn't see how it was possible, I don't see how it's possible now, this is realism day!"
"The problems in our tax system, our reliance on a small tax base, and its vulnerability when faced with an ageing population, cannot go unaddressed any longer. While we continue to deal with the very immediate crisis of the COVID-19 pandemic, we cannot lose sight of this looming and very serious challenge. If we do not prepare now and make some difficult decisions, it could prove to be even more of a crisis than the pandemic itself."
Deputy Mark Helyar says some big decisions will have to be made this year:
" Deputies must ask themselves, what is the role of government in Islanders' lives? What are our real priorities? What do they cost? What do they achieve?
One thing we cannot do is keep acting like the costs don't matter, because as the gap grows between what we can fairly raise and what we need to spend, they absolutely do."