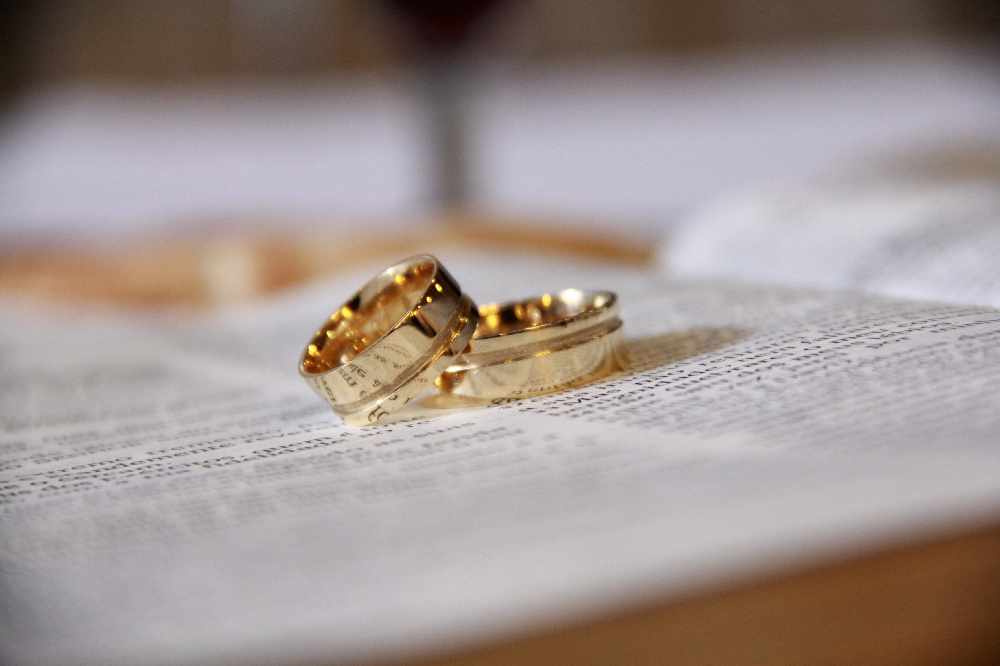 The updated marriage law will be coming before the States of deliberation this week.
It will be presented by the Policy & Resources Committee for approval at a meeting this week.
The current law is more than 100 years old and has been amended and added to over the years.
The new Law is intended to be simpler and inclusive, and to reflect the needs of modern society, while continuing to make sure that appropriate checks are in place against illegal, forced and sham marriages.
All changes under the new law will apply equally to all civil and religious marriage types, including same-sex marriages.
Deputy Jane Stephens, Policy & Resources Committee lead for social policy, said: "The new law will address the issues raised by different groups within the community and at the same time give couples more freedom, choice and control over how the most important day of many people's lives is conducted."
The new law will give couples more flexibility, including through the following provisions:
 Marriage ceremonies may take place in more locations, including outdoors, in territorial waters and in Bailiwick airspace.
 Ceremonies may be held at any time of the day, subject to the agreement of the chosen celebrant.
 Limited religious content will be permitted in civil ceremonies.
 More people will be allowed to legally conduct ceremonies, including non-religious belief celebrants such as Humanists, provided that they are authorised to do so.
 There will be a more straightforward approach to the preliminaries, such as the arrangements for giving notice of marriage.
When the States considers the new Law, the Assembly will also be asked to approve two proposals that emerged as necessary during the drafting process.
These relate to the marriage of parties formerly related by marriage, and the point in the ceremony when the marriage becomes legally binding.
Once approved by the States, the law will have to receive Royal Sanction before being registered in the Royal Court.
Before the new Law can be brought into force guidance on the new provisions will be prepared and appropriate training for celebrants will be carried out by the Registrar-General, who will be responsible for the authorisation of celebrants to conduct legal ceremonies.
It is likely to come into force sometime in 2021.
Deputy Stephens added: "Once the new law is in force, the broadened possibilities could provide a benefit to those couples who have unfortunately experienced the disappointment of postponing their wedding to 2021 due to Covid-19."
In the longer term and once Covid-19 restrictions are no longer in place, the flexibility offered by the new law may also increase the number of non-residents who decide to marry here, in turn providing benefit to local businesses and the economy.
The draft Law and accompanying policy letter can be accessed via the 'States Meeting Information' pages on GOV.GG. More information about the current arrangements for getting married and the details of the reform are available on the 'Getting Married' webpage.