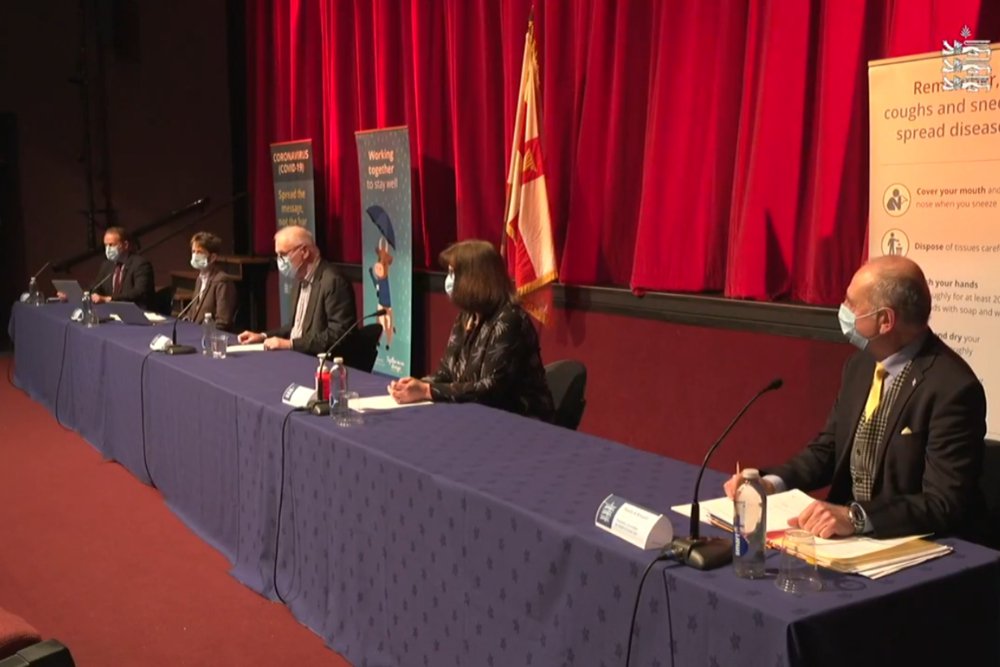 A States debate has been called into the government's ongoing handling of the Covid-19 pandemic.
States Members will discuss whether the way Guernsey has responded to the Covid-19 pandemic has been right for the island, and set out the future approach it will take.
The committees for Policy & Resources, Health and Social Care, and Home Affairs have produced a joint policy letter.
They say it will provide an opportunity to opening discuss the ongoing use of emergency powers in place to police Covid rules, as well as the roles played by the Civil Contingencies Authority and various committees as Guernsey has responded to the pandemic.
It proposes Director of Public Health Dr Nicola Brink be given permanent powers to order self-isolation of people infected with Covid-19 and that Health & Social Care extends these powers to other notifiable diseases.
"To direct the Committee for Health & Social Care to bring proposals as soon as is practicable to amend the Public Health Ordinance, 1936, to confer powers on the Medical Officer of Health to order the self-isolation of, and impose other restrictions or requirements on, persons already within the Bailiwick who are infected, or suspected of being infected (e.g. contacts of cases), with Coronavirus; and to confer on the Committee for Health & Social Care the power to make regulations to extend the powers to other notifiable diseases, further to its consideration of the clinical judgement of the Medical Officer of Health and the advice of Her Majesty's Procureur."
P&R Vice President Deputy Heidi Soulsby says it's important that States Members have the chance to discuss whether the island is responding to Covid in the right way.
"It has been going on for a long time now, and we are working very hard to learn to live responsibly with the virus. But the pandemic is not yet behind us and we know we need to still react quickly to new developments that can dramatically change the risks for our community at short notice, and the emerging situation with the Omicron variant is a case in point.
"I believe our response to the pandemic has been balanced and proportionate and sought to impose the least restrictive measures possible by considering what was genuinely necessary to keep our community safe.
"I think compared to some of the measures in place in other jurisdictions, a clear and concerted effort has been made in the Bailiwick to allow people to live their lives as freely and as normally as possible.
"And that's thanks to the decision-makers themselves in this term and the last, the legal and governance structures we have in place; and the amazing response of islanders."
In the letter, the committees say it's the right time to debate it, as the Bailiwick responds to the new emerging threat of the more transmissible Omicron variant.