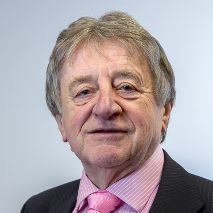 Deputy Jan Kuttlewasher has sadly passed away.
The St Peter Port Deputy's passing was confirmed by Deputy Mary Lowe yesterday.
He was an ardent supporter of extending Guernsey's runway, which he believed would be an economic enabler for the island. He was a Deputy for 12 years and was serving on the States Trading Supervisory board at the time of his death.
Deputy Lowe has released the following statement:
'I can confirm that, sadly, Deputy Jan Kuttelwascher passed away this morning. It is a shock to me and his colleagues in the States, he was dedicated public servant and his passing is a great loss. I would kindly ask people to respect his family's privacy at this difficult time.'