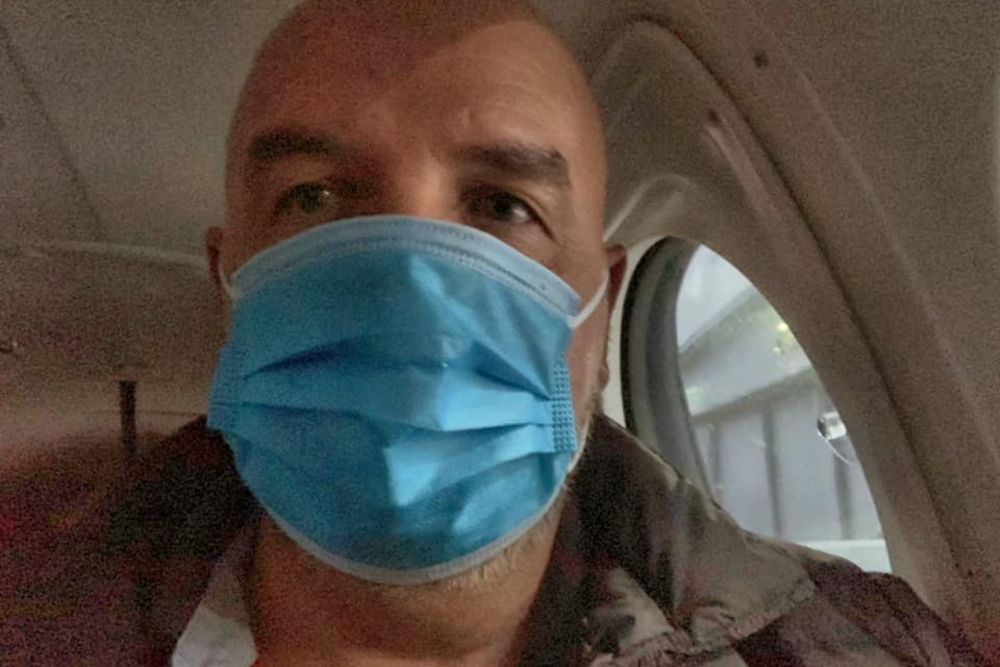 Deputy Le Tocq posted about his health on Facebook
Deputy Jonathan Le Tocq has been inundated with well-wishes following a heart attack.
In a message posted on social media, the island's lead for External Affairs says he was admitted to the PEH last weekend after suffering from chest pains.
He was then transferred to Southampton Hospital.
He is now back home in Guernsey and has been advised to rest for a few weeks.
He says he will need further tests but should recover without the need for surgery.
"I am grateful to all those who have supported me and my family during this time - the wonderful ED, Cardiology team and Carey Ward staff, the professional and reassuring Gamma Aviation air ambulance professionals, as well as CCU staff in Southampton. I am also thankful to have such a caring family and especially such a stubborn loving wife who would not let me fob off 'a bit of chest pain!"
Hundreds of people have sent the deputy 'get well soon' messages over twitter and Facebook.
Deputy Le Tocq has been the politician responsible for external relations throughout Brexit, and retained the role following October's general election.
UK/EU negotiations on a post-Brexit trade deal continue, with much uncertainty about whether an agreement can be reached and in place by 1st January - and what it will mean for the Crown Dependencies.
Deputy Peter Ferbrache, President of the Policy & Resources Committee will assume responsibility in Deputy Le Tocq's absence.
'Unfortunately Deputy Le Tocq has had to take a temporary leave from his political duties for health reasons. The thoughts of all of us in government are with him and wishing him a speedy recovery. While this is a crucial time as the UK's negotiations with the EU near a conclusion and Deputy Le Tocq's experience in this area is invaluable, I will be leading on external relations matters and as is always the case, decisions will be made by the Policy & Resources Committee or the States Assembly as is appropriate.
My political colleagues and I are supported by expert external relations officers and officers from a broad range of areas who bring with them a vast amount of experience and knowledge meaning the team is well-placed and able to make decisions and respond to any and all eventualities.