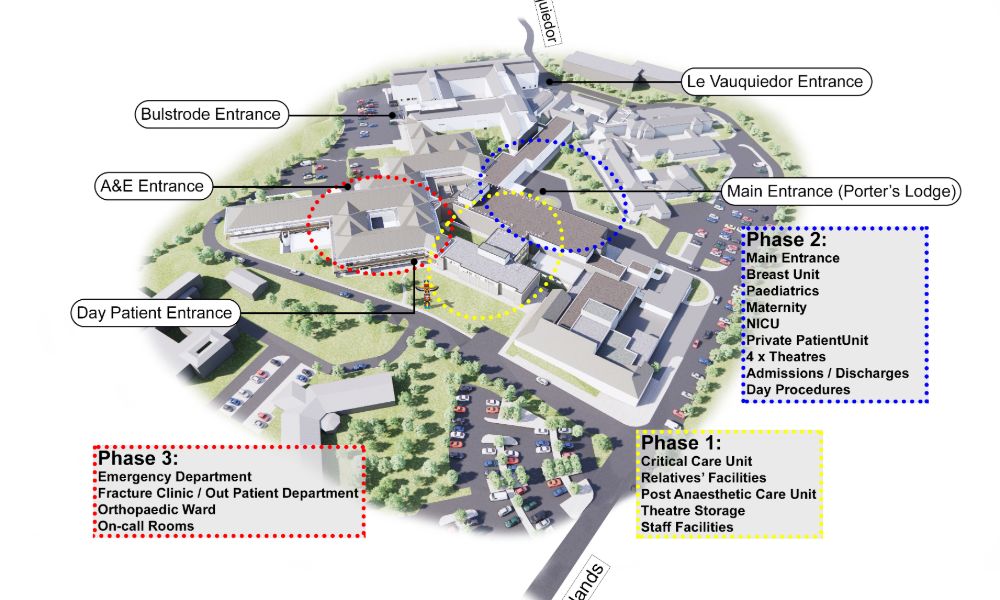 A design has been chosen for the modernisation of the Princess Elizabeth Hospital.
Planning applications are now being drafted for the more than £90 million upgrade.
Work has moved a step closer, with HSC revealing its preferred design.
It will be shown to the public at various planned events.
The overhaul of the PEH will be done in three phases over seven years.
The first stage will include expanding the Critical Care Unit to 12 beds, a ten bed Theatre Recovery unit and the necessary drainage and electricity supply work.
Changes to the main entrance and Maternity come in phase 2, and to the Emergency department in the final stage.
Construction is expected to start next summer after a main contractor has been chosen.
"Specialist hospital development will require off-island expertise but will be supported by the local construction companies and will benefit the local economy." - Jan Coleman, Director of Hospital Modernisation