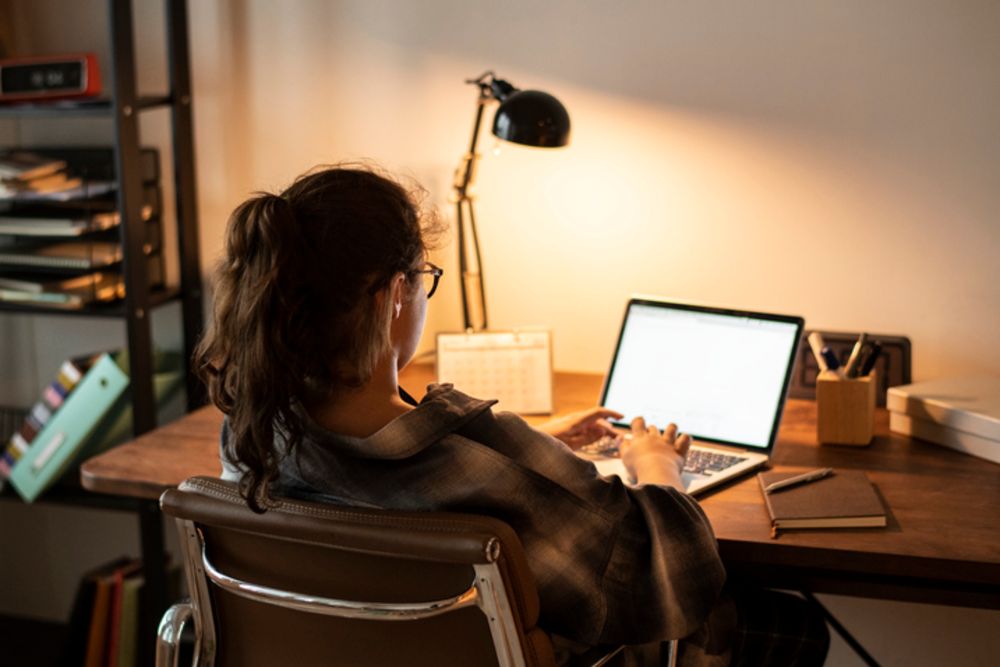 As school children get to grips with distance learning, they are advised to make a plan, keep to a routine and not expect too much of themselves during these difficult times.
In Tuesday's Coronavirus briefing, it was announced that all Guernsey Schools, including pre-schools, nurseries and child minders, are to remain closed until at least next Monday (1 February) to reduce the risk of spreading coronavirus further in the island.
As schools have rolled out their distance learning programmes for students during the lockdown, Principal of Ladies College, Ashley Clancy, has told Island FM her top tips for staying well and motivated while learning from home.
"The number one is plan your days. Although, you might get a little bit of extra time in bed because you've not got that travelling time, get up, get dressed, have a place to work.
"If in the bedroom, not on the bed, at a desk. But, just know where you're going to work, plan what you're going to do, and then aim to do that."
Mrs Clancy added what is important to maintain in your routine.
"Sleeping, drinking plenty of water, eating good food, physical health, look after your personal hygiene - clearly in COVID that's incredibly important.
"But also, physical activity is important too. There is a programme called 'Active Classroom' and that is something we are looking at, at the Ladies College this year."
Ladies College have issued these key messages for their students:
• Remain well
• Remain safe
• Continue to be taught
• Continue to learn
• Stay motivated
• Stay connected
Guernsey students are reminded not put too much pressure on themselves during this difficult time.
"Both teachers and parents have a key role in encouraging, motivating and praising our pupils and students for their achievements, especially in challenging and unusual circumstances.
"We encourage everyone to exercise every day if possible and to enjoy daytime activities, which fit into their individual schedules. Yet it is also important that teaching and learning continue during the College closure.
"We do not expect parents to be teachers and we hope our pupils and students will speak directly to their teachers if they are finding it difficult to complete work for any reason.
"There is an expectation that all will complete the core work set by a teacher, with some optional follow up extension work available for those who are keen to do more in Melrose.
"Older students are encouraged to discuss with their teacher, if they are unclear about what the key/core work is, or they are finding the work is too much or too little. Completing core work will make the return to school much more manageable for pupil, students and teachers and will seek to avoid the medium and long-term impact of missing key learning and a substantive time at school." - Ladies College, Guernsey.