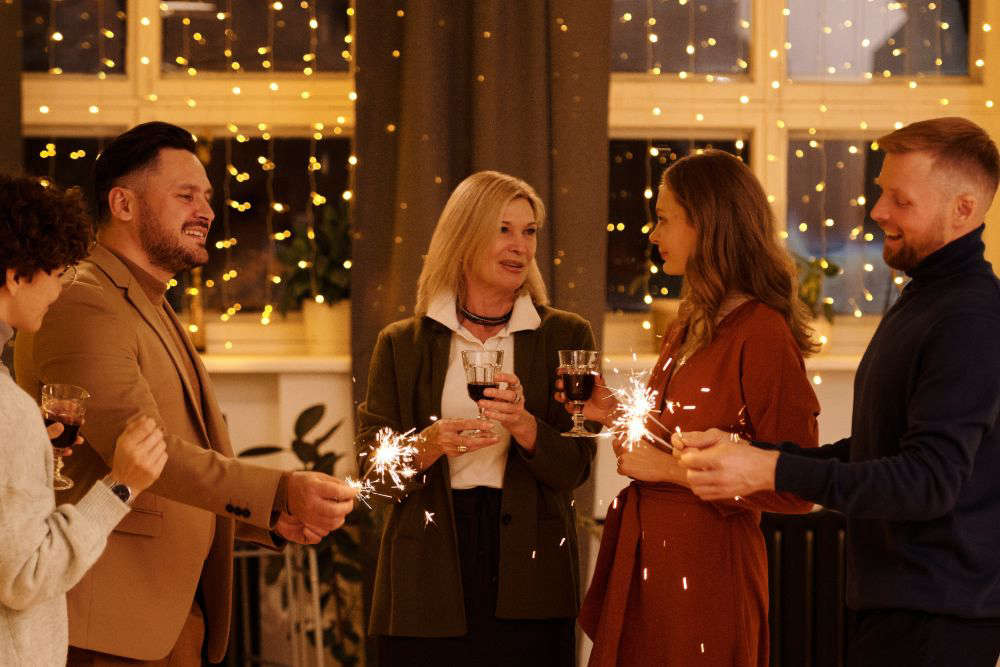 Consider cutting your invite list and avoid party-hopping. That's the latest advice from Guernsey's Civil Contingencies Authority in response to rising Covid-19 cases.
The CCA has met again to discuss rising case numbers.
As of 21 December, there were 809 known cases and 16 confirmed as the Omicron variant.
Director of Public Health, Dr Nicola Brink, says islanders should limit our contact with others as much as possible.
She says interacting with fewer people is a way of reducing transmission - adding it doesn't have to mean avoiding all contact - but could mean smaller get-togethers and not party-hopping on a night out.
"As we prepare for the Omicron wave what we're seeking to avoid is a very steep rise in cases. Islanders know well the ways in which they can prevent the transmission of the virus. It's good to see face coverings being widely used, and we know many people are using lateral flow tests. Both of these things really do help prevent transmissions. Our aim is to slow the speed of transmission so our health services or other critical infrastructure aren't overwhelmed.
Clearly, if we interact with fewer people, that is also a way of reducing those transmissions. That doesn't have to mean avoiding all contact with people, but it might mean organising smaller get-togethers, or not 'party-hopping' if you're on a night out." - Dr Brink
Chief Minister Deputy Peter Ferbrache says they want to avoid imposing severe restrictions and is urging islanders to continue using face masks and doing lateral flow tests regularly to help counter an expected wave of Omicron.
"We are aware many jurisdictions are introducing a range of more severe restrictions. We would want to avoid that if at all possible but given the unpredictability of this new variant, we can't rule anything out.
We'll keep those under consideration and advise our community as soon as we have any information or evidence that warrants a change in our response, but right now we'd ask Islanders to keep doing all they can to reduce the spread, and still enjoy this festive period."
The CCA says it is 'encouraging' that hospital cases remain low - at just three - and 'good progress' is being made with the booster programme.
A record 9,000 people received a dose of a Covid-19 vaccine in the Bailiwick last week.