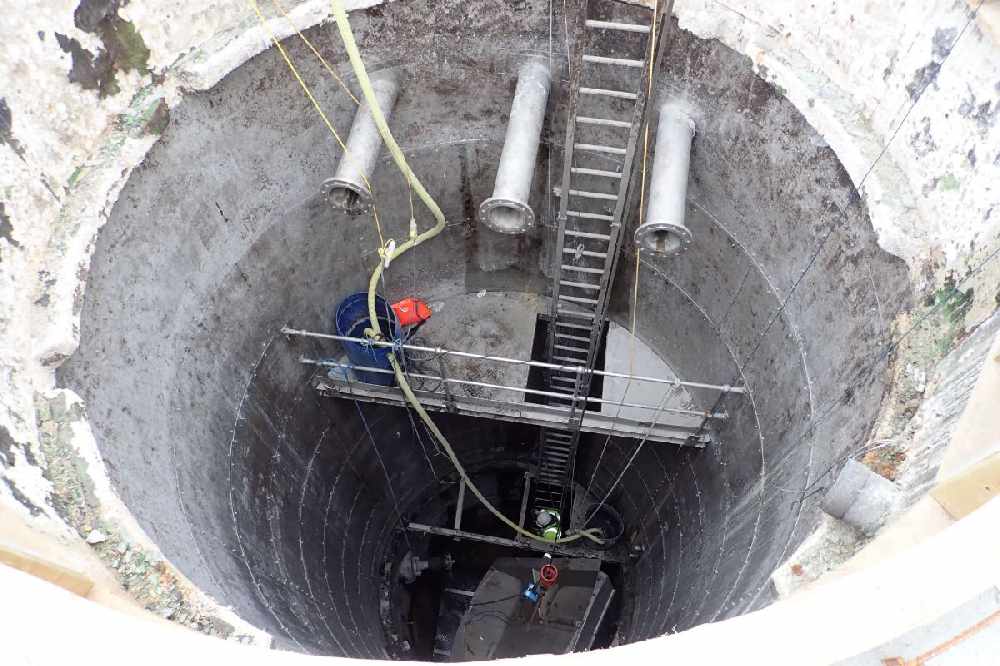 The final phase of Guernsey Water's drainage improvement project at St Sampson's moves forward.
Despite being faced with a difficult and dangerous working environment and ongoing issues with 'unflushable' pump blockages, phase 4 of the St Sampson's Drainage Improvement Project is progressing.
The work, which started earlier this year, involves the upgrade of one of the utilities pumping stations at the Southern Edge of St Sampson's Harbour and is expected to be completed later this year.
The utility confirmed that a stainless steel pumping station invert liner has now been installed and that the contract was progressing onto internal works and construction of a reinforced concrete cover slab. The internal works include repairs to the overall pumping
station shaft lining and installation of new pumps together with the refitting of pipework.
Mark Walker, Guernsey Water's Capital Delivery Manager said: "As with any large project, we have faced challenges within each phase. The particular challenge with this phase is the blocking of the temporary pumps which are currently responsible for transferring sewer flows from large parts of the Vale and St Sampson's onwards to the waste water centre at Belle Greve, bypassing
the station in order for us to carry out upgrades.
"These blockages have been as a result of a build-up of all sorts of materials that should not be flushed down the toilet or disposed of down the drain. This primarily consists of wet wipes, but has also included an array of other items, including sheets."
Guernsey Water advised that the current works should aid how the pumping station copes with unflushable items like wipes, but that it was not possible to overcome it all.
"The resulting risk of these blockages includes potential spills to the marine environment and potential flooding of upstream areas, including domestic property.
"We would again like to remind islanders to flush only the three Ps, for the benefit of not only the island's wastewater
infrastructure, but its environment too."